Meet Your New Sales Team!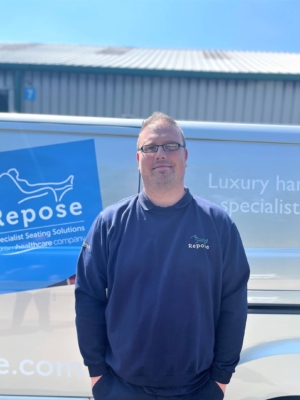 First up we have a new member of staff, Matthew Knowles.
Matthew is a Midlands Field Sales Consultant for Repose after working for a dealer in the Midlands for over 8 years. He started as a service engineer and ended up as an assessor on powerchairs, so his specialist areas are wheelchairs and seating.
He chose to work for Repose due to our extremely high-quality products and our standard of customer service. Our reputation precedes us!
Matt would like to let you know that he is easygoing, approachable, and always happy to help. He is willing to go the extra mile to be of service. Please don't hesitate to contact Matt by emailing matthew.knowles@reposefurniture.co.uk or giving him a call on 07932 603254.
Next we have another new member of staff, Jonathan Richardson.
Jonathan is now a Northern Field Sales Consultant for Repose, after opening his own mobility shop which he ran for 10 years! He trained in specialist wheelchairs, powerchair assessments and service repairs, so he has a great understanding of the industry.
He chose to work for Repose as he has always loved sales, and after stocking our products in his mobility shop he was impressed with our customer service, aftersales and British-made products. He also recognised that we work happily as a team with our customers at heart.
Jon is very knowledgeable and eager to help, so please don't hesitate to reach out to him by emailing jonathan.richardson@reposefurniture.co.uk or giving him a call on 07908 165919.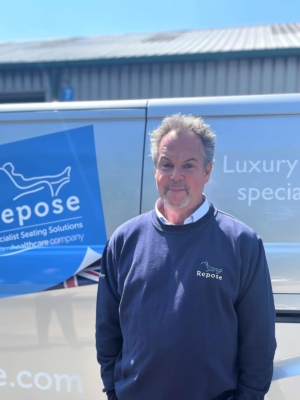 Matt and Jon join our existing members of the team: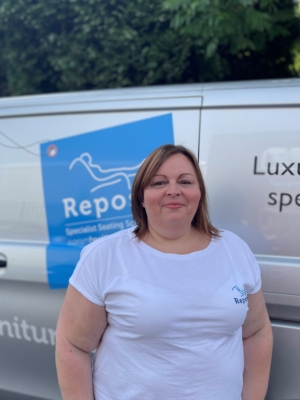 Julie is our Sales Consultant supporting the internal and external team at Repose and has been with us for 9 years!
Julie likes to support our customers to ensure the right product is matched to the client. She enjoys product training with the distributors and the Prism Healthcare team. She encourages all distributors who have not already visited the Care Hub to get in touch and book a visit to see our fantastic facilities.
Julie has a wealth of knowledge on Repose products and is available at julie.underhill@reposefurniture.co.uk or 07932 603244.
We then, of course, have Richard Wheeler. Rich is the Southern Field Sales Consultant here at Repose and has been with us for over a year now.
Rich has over 37 years of specialist seating experience and has worked with companies like Careflex and Kirton. He also has a qualification in upholstery and has worked closely in designing some successful specialist seating products.
Rich is always on hand to help with any queries you may have; you can contact him at richard.wheeler@reposefurniture.co.uk or 07944 957606.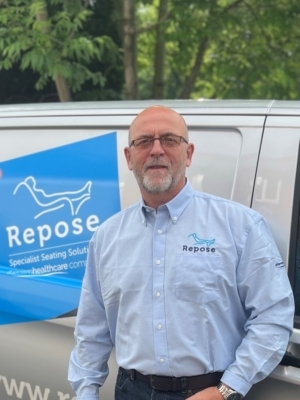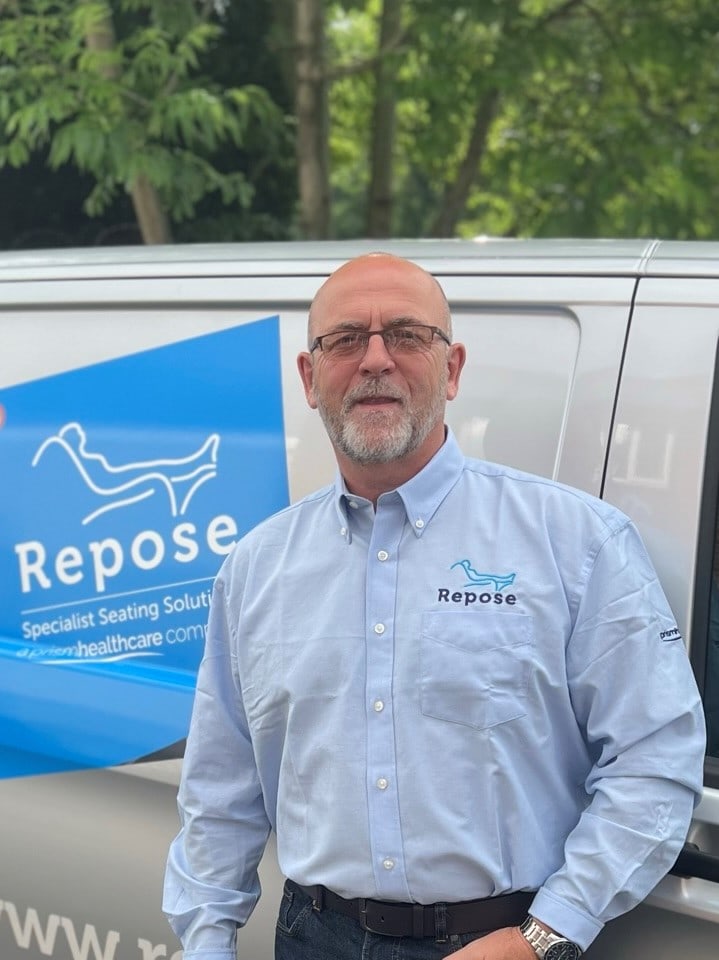 We then have our internal sales team. From left to right, we have Sophie, our Internal Sales Supervisor, then Abbey and Grace, who are both Internal Sales Consultants. The girls work tirelessly behind the scenes to support the sales team.
They work hard to ensure that quotes are sent out, orders are acknowledged and processed and the external sales team are provided with everything they need, as well as answering any questions from our customers.
The internal sales team are always happy to help and can be reached on info@reposefurniture.co.uk or by calling 01384 567401 and selecting option 1.