Anne1 is a 62-year-old lady with Rheumatoid arthritis.  Her symptoms include throbbing joint pain and tenderness, stiffness after any period of inactivity, fatigue and significantly impaired range of movement at all joints.
This results in limited dexterity or fine motor skills and fluctuating mood due to pain, reduced sleep and a general feeling of cold or flu-like symptoms most of the time.
[1] Name used for illustration purposes
Anne lives in a bungalow with her husband, who still works.  There is a large bathroom with accessible bath which Anne and her husband had installed to support reduction of joint pain and to aid sleep.
The home is close to the village centre which has all essential amenities.
Anne has a full and active social life although finds it increasingly difficult to be spontaneous due to physical limitations.  She has a large group of friends through various local organisations.
Anne finds it difficult to plan too far in advance given her fluctuating but progressive condition and the impact it has on her immune system.  She finds basic tasks such as transferring very tiring and has difficulty getting comfortable whilst sitting.
Outcome – Clinical Reasoning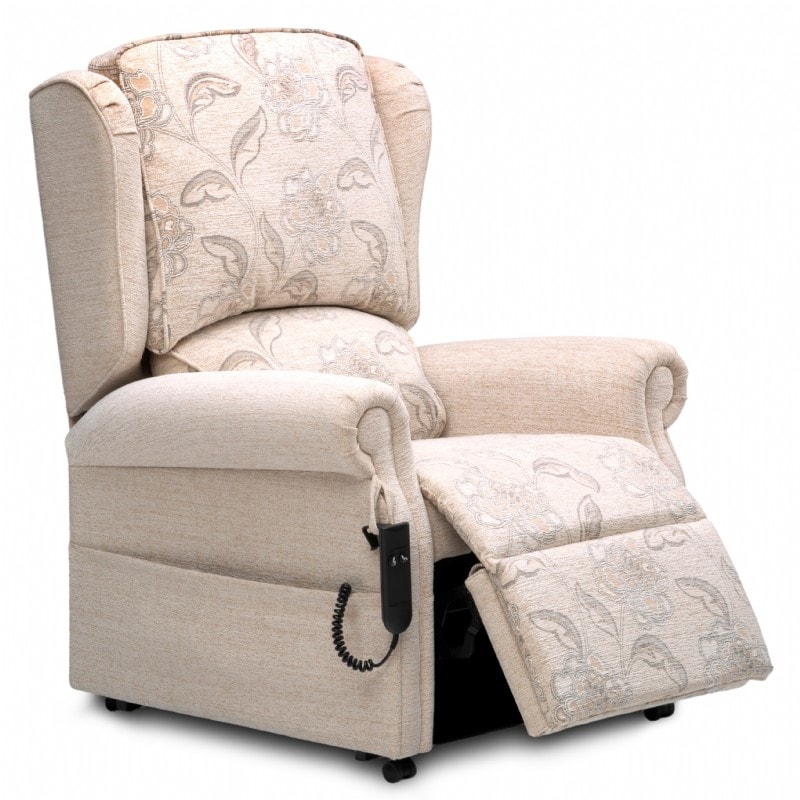 Westbury rise recline chair with 3-way single motor
The Westbury is a domestic rise recline chair that will support Anne to stand from sitting with reduced effort therefore maximising exercise tolerance and minimising pain or discomfort.  The recline element will allow Anne to rest without additional transfers back to bed with the single motor ensuring that posture is supported during tilt.  It does this by using the single motor to work leg-rest and backrest in conjunction with each other and therefore making the chair easy to use whilst maximising comfort.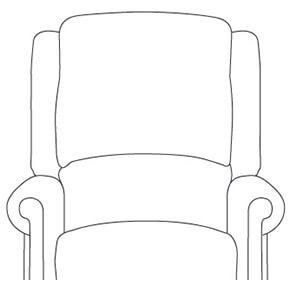 Back Cushion - Split cushion pillow
The Westbury comes with the split cushion pillow back as standard and is one of the features that makes this chair perfect for Anne.  The split cushion pillow maximises comfort whilst providing enough support to ensure Anne remains able to engage in activities from the chair.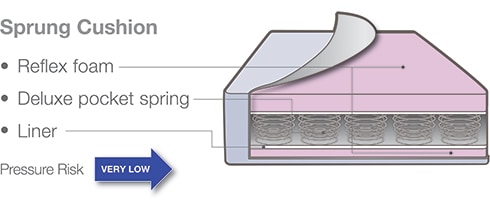 Seat Cushion - Deluxe pocket sprung
Anne does not have any risks of skin breakdown at this stage and comfort is the overriding factor.  The Deluxe pocket sprung cushion offers excellent comfort, designed with individual steel coil springs in individual pockets, which provides for consistent support.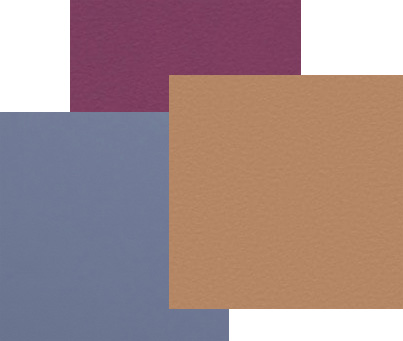 For more Information See below