Clive1 is a 47-year-old plus sized gentleman.  He currently weighs 31 stone and although he remains independently mobile with a walking aid, he can only manage to walk for around 20 meters due to exercise tolerance and has therefore become quite socially isolated.
Clive has reduced knee flexion due to body shape and gathering of tissue behind the joint.  He sits with legs apart due to pannus and is unable to lie flat in bed due to respiratory problems.
[1] Name used for illustration purposes
Clive lives in an adapted local authority bungalow with level access shower and widened internal doorways.  There is an open plan living/dining room, double bedroom, single bedroom and kitchen without any internal thresholds.
Clive requires some assistance with washing and dressing in the morning, particularly to ensure skin integrity is maintained and monitored.  Clive goes out in a taxi twice a week to the local supermarket and meets a friend at the café but otherwise remains in the home.  He is an avid reader and enjoys a number of drama series on the television.
Outcome – Clinical Reasoning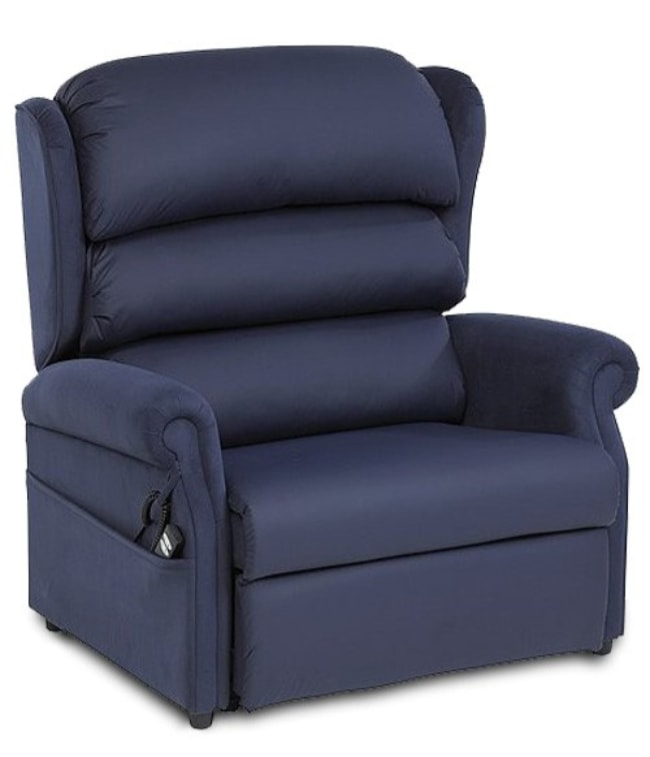 Bariatric Dual Motor Rise Recline Mechanism
This chair is specifically designed to ensure Clive is able to remain safe, comfortable and independent in is home whilst supporting on-going health and well-being.  The independent back and leg-rest ensures that Clive can alter the angles in sitting independently whilst ensuring that his specific postural and comfort needs can be maintained.  For example, Clive may require the backrest to recline independently of the leg rest due to his pannus.  As his body shape changes, due to either a reduction or increase in weight, Clive can re-adjust how he uses the recline and leg raise functions to ensure he remains comfortable.
The rise to standing feature of the mechanism ensures that Clive can stand from a seated position independently and safely, reducing moving and handling needs as well as minimising functional independence.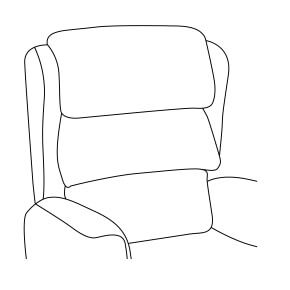 The bariatric chair comes with the waterfall backrest as standard.  Its contoured presentation allows any excess skin or bulk to be flexibly supported whilst ensuring comfort is maintained.  The backrest also supports Clive's long-term management of pressure care and comfort as his weight fluctuates.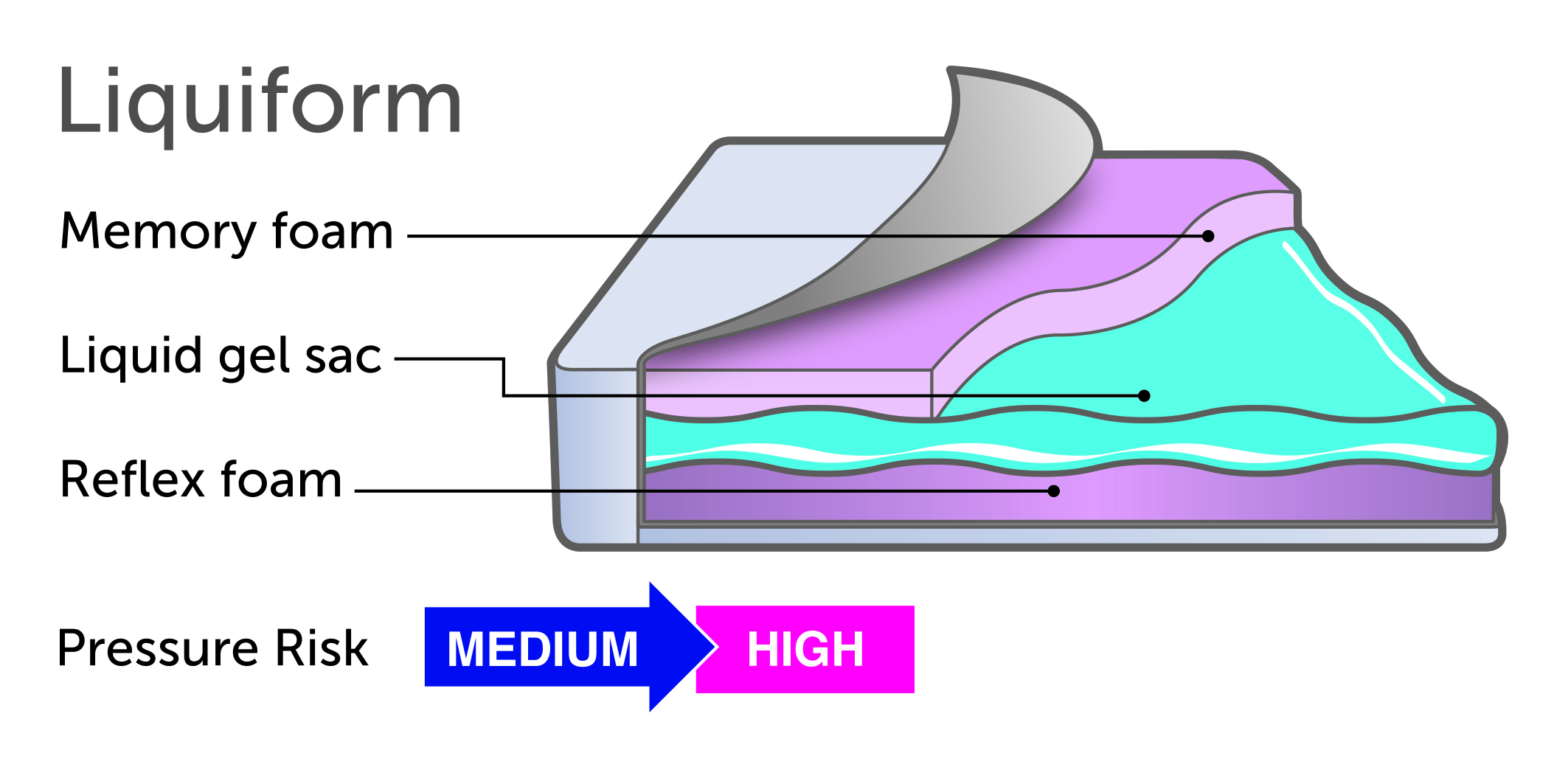 As Clive is able to mobilise and alter his own position his risks of pressure damage reduce.  However, he sits for long periods of time which encourages build-up of moisture and heat.  The Liquiform cushion supports heat redistribution which will ensure that while Clive is sitting the risks are being managed.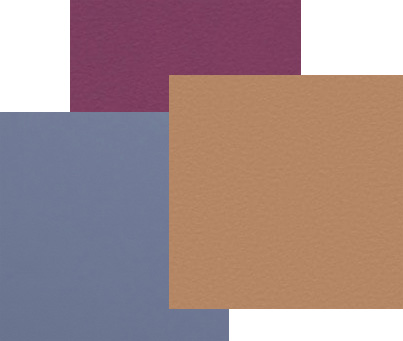 Clive required a fabric which was able to help with the build-up of moisture and heat as well as with any friction or shear issues during the chair movements.  For this reason, a Dartex VP multi-way stretch fabric was chosen.
For more Information See below