This system comes with two heat modules, one fitted into the seat of the chair and the other in a loose cushion heat pad that you can use behind your back, on your lap or to one side. The pads are controlled separately with an easy to use handset which has two temperature settings.
The heat only system costs as low as 1p an hour offering an economic way of providing a little more warmth on cold days.
Available on all chairs in our recliner range, the system features two controllable heating pads; One is fitted in the seat area during manufacture and the other is a loose, cushion pad that can then be positioned wherever you choose – behind you, to the side or on your lap.
Simple, versatile control The pads can be independently controlled so you can choose to have both on, or just one. The easy to use handset also has two temperature settings; just press once for low and twice for high – it's that simple and that versatile!
Both the loose cushion pad and the control handset can also be easily removed and put away if required, by simply unclipping the cables, which are neatly hidden in the chair side pocket.
Safety On the high setting the maximum temperature of the pads is limited to 65° and each is fitted with a thermostatic cut-out to prevent overheating. The system is also fitted with 4 fuses so that, in the event of a major spillage, safety is ensured.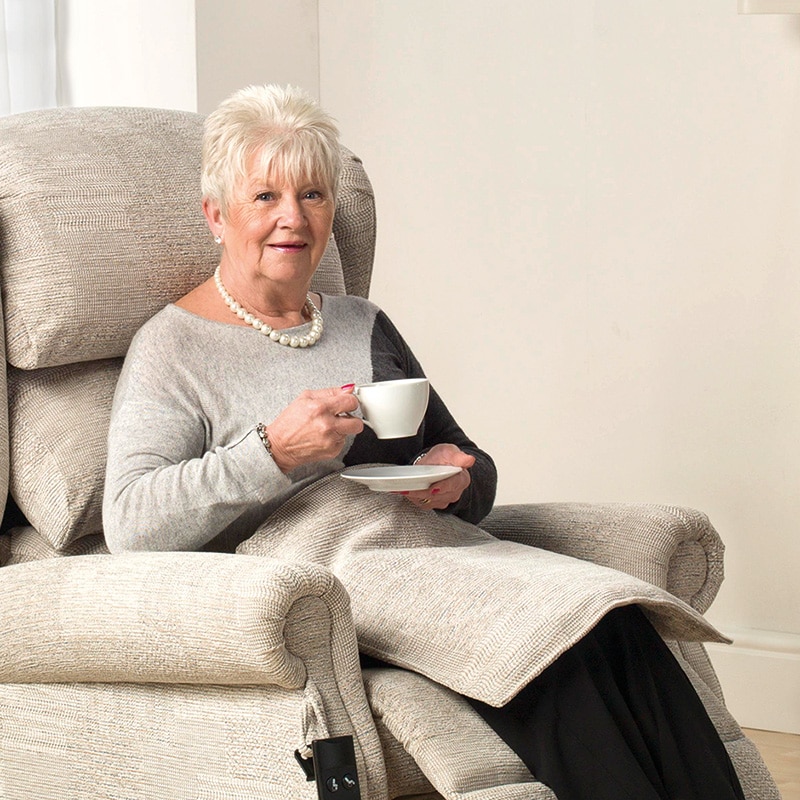 Relaxor Heat and Massage System
The Relaxor helps soothe tired and aching muscles with gentle vibration and warmth. A separate handset controls different vibration zones built into the chair to massage upper back, lower back, upper and lower thighs and calves. Choose your own intensity and speed of each of the pairs of pads. The heat pad in the bottom lumbar of the back cushion completes the relaxing process, exactly what is needed at the end of the day.
Please note: It is recommended that you consult a healthcare professional or doctor if you suffer with a medical condition or have any medical device fitted (e.g. pacemaker) before purchasing this system.