How our chair Mechanisms work
What Is a Riser Recliner Chair?
A riser recliner chair is a specialist seating option for those who may be beginning to find it challenging to get in and out of a regular chair. Riser recliners offer comfortable and safe support to help users stand up from a sitting position more easily.
The riser recliner chair offers more comfortable sitting and reclining positions than regular sofas or chairs.
How our Riser Recliner chairs work
If you're interested in investing in a bespoke riser recliner chair then you've obviously already put some thought into what it might offer you. In simple terms, riser recliners provide comfort, convenience and ease of use.
No matter how you're sitting it offers full support combined with ease of movement and a range of positions. For many, restricted movement caused by a condition such as arthritis – or even the inevitable impact of simply growing older - can turn the seemingly simple task of getting in and out of a chair into a daily struggle. Riser recliners are designed and constructed to put an end to that struggle and to offer a range of options once you're comfortably settled into your seat. When weighing up the range of motorised riser recliners we offer at Repose, the initial choice is between a single motor or dual motor model. The differences between the two are as follows: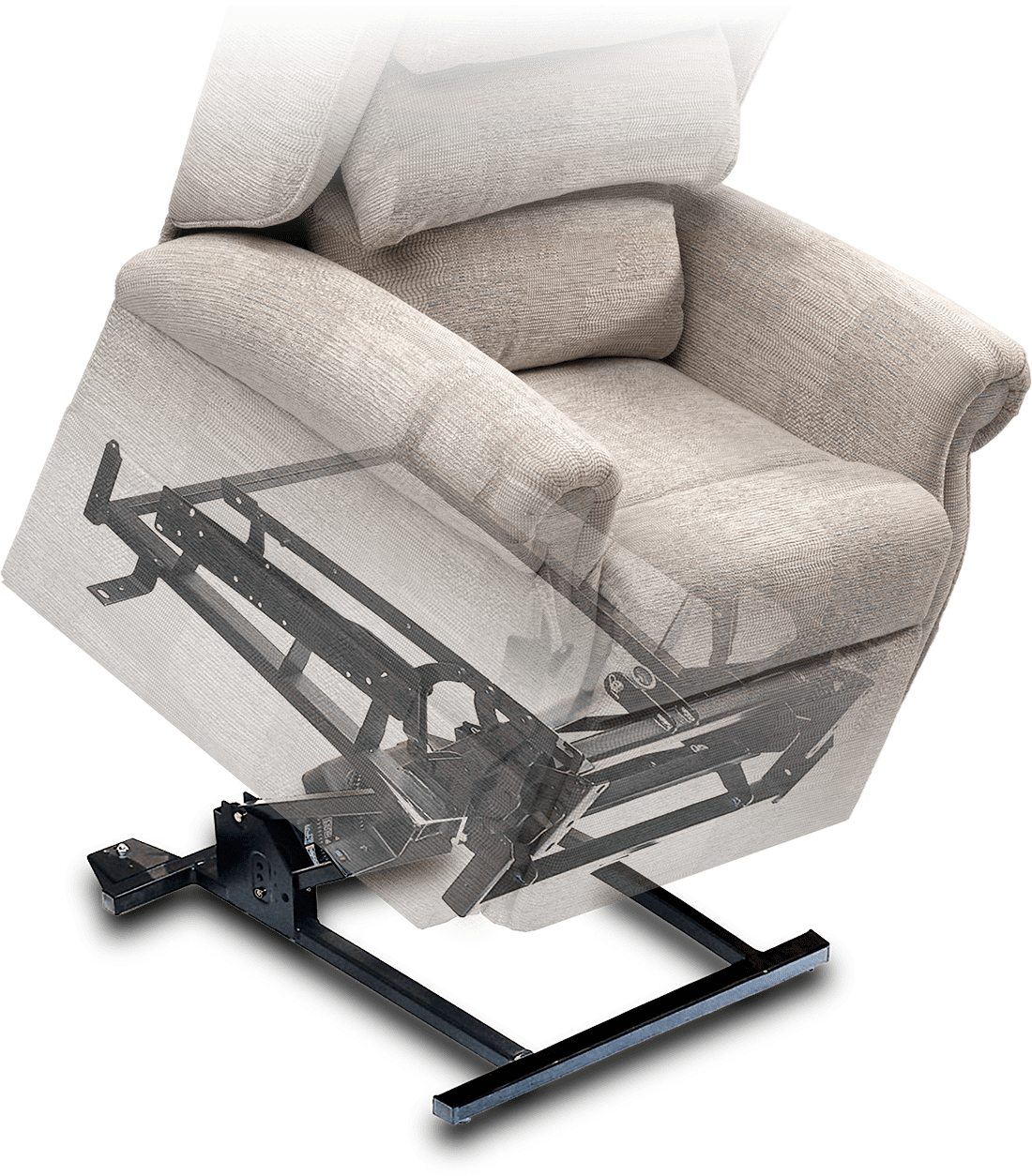 In a single motor riser recliners chair, the motor controls both the back and the footrest, so that when the back reclines the footrest automatically adjust to an angle of approximately 45 degrees, providing a comfortable position for activities such as reading and watching television.
A dual motor riser recliner chair has separate motors allowing the back and footrest to be adjusted independently. This means that the user can enjoy a wider range of positions – i.e. sitting upright without having their legs elevated.
Chairs of both type come with a small, simple control panel which enables the user to adjust the position before sitting down or, more commonly, whilst actually in the chair. What follows is a brief description of the common settings utilised by anyone enjoying the comfort of riser recliners.
When you want to get out of your chair the motorised mechanism does the hard work for you. At the touch of a button on the control panel, the body of the chair itself – the back, seat and footrest – slowly rises to shift you into a position in which you can gently take to your feet. In this way, you can shift from sitting to standing without placing any strain or pressure on your arms, legs or hips. Once you're standing the chair can simply be lowered into the seating position again. Some of riser recliners have variable angle technology built in. This means that the user can vary the angle at which the chair rises and lowers, with the higher angle – 30 degrees – offering maximum support when standing.
Moving from a standing to a sitting position is often difficult for people with certain medical conditions, particularly if the hip and knee joints are unable to cope with the pressure they are put under when lowering into the seat. A riser recliner chair can be shifted to a 'standing' position, making it simple to back into the chair and have it slowly lowered into a sitting position by the motor.
Once you're sitting in the chair, comfort is guaranteed by the fact that it is made to measure, offering maximum support exactly where it is needed. Specialist features in the cushions themselves can also be chosen to suit specific circumstances. These can include liquid gel within a cushion to provide extra pressure relief and the latest silicone gel technology for those people at the greatest risk of developing pressure sores.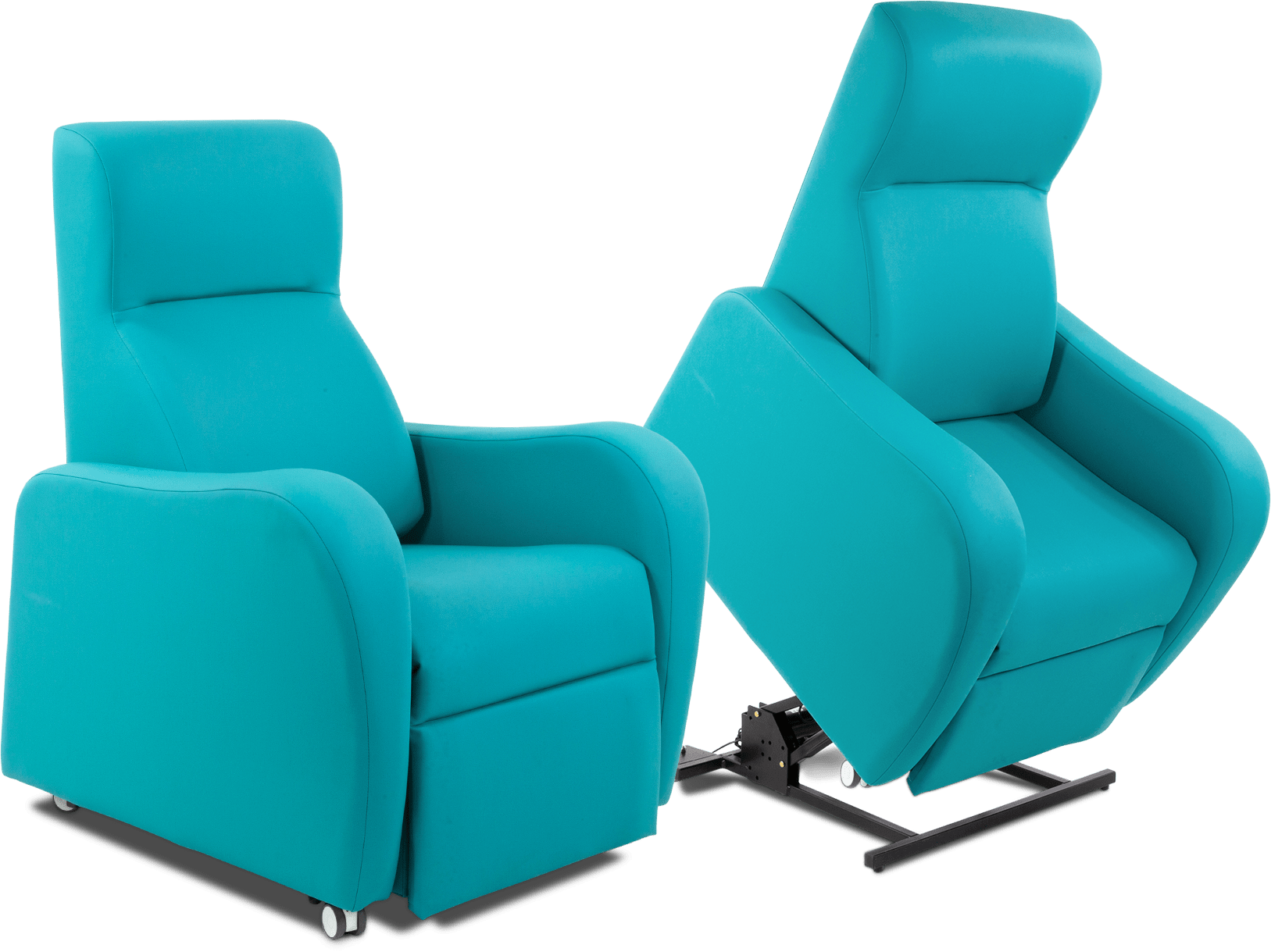 Putting your feet up is synonymous with sitting comfortably and relaxing. In many cases it's also hugely beneficial in a medical sense, as putting your feet up relieves the pressure on the veins in your legs and also improves the blood flow around the body in general. Motorised riser recliners enable the user to put their feet up without placing any strain on the joints or muscles – at the push of a button on the control panel the foot rest will elevate, lifting the legs and feet, and in a made to measure chair the support offered will always maximise comfort.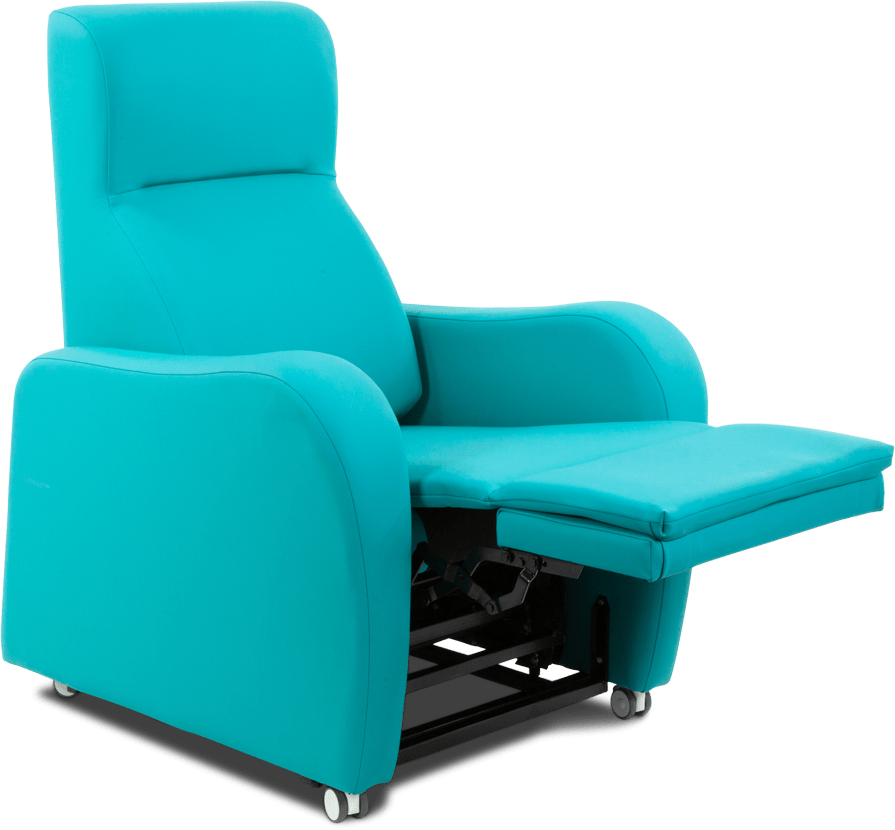 The in-built comfort and support offered by a riser recliner chair mean that it is the perfect place for an afternoon nap, rather than the user having to get up and make their way to the bedroom. This is made possible by the reclining mechanism used within riser recliners, which enables the user to slowly recline the backrest and elevate the footrest until reaching a position of maximum comfort. The flexibility of the mechanism means that the user can choose between a slight recline for extra comfort and relaxation and a full recline into a prone position.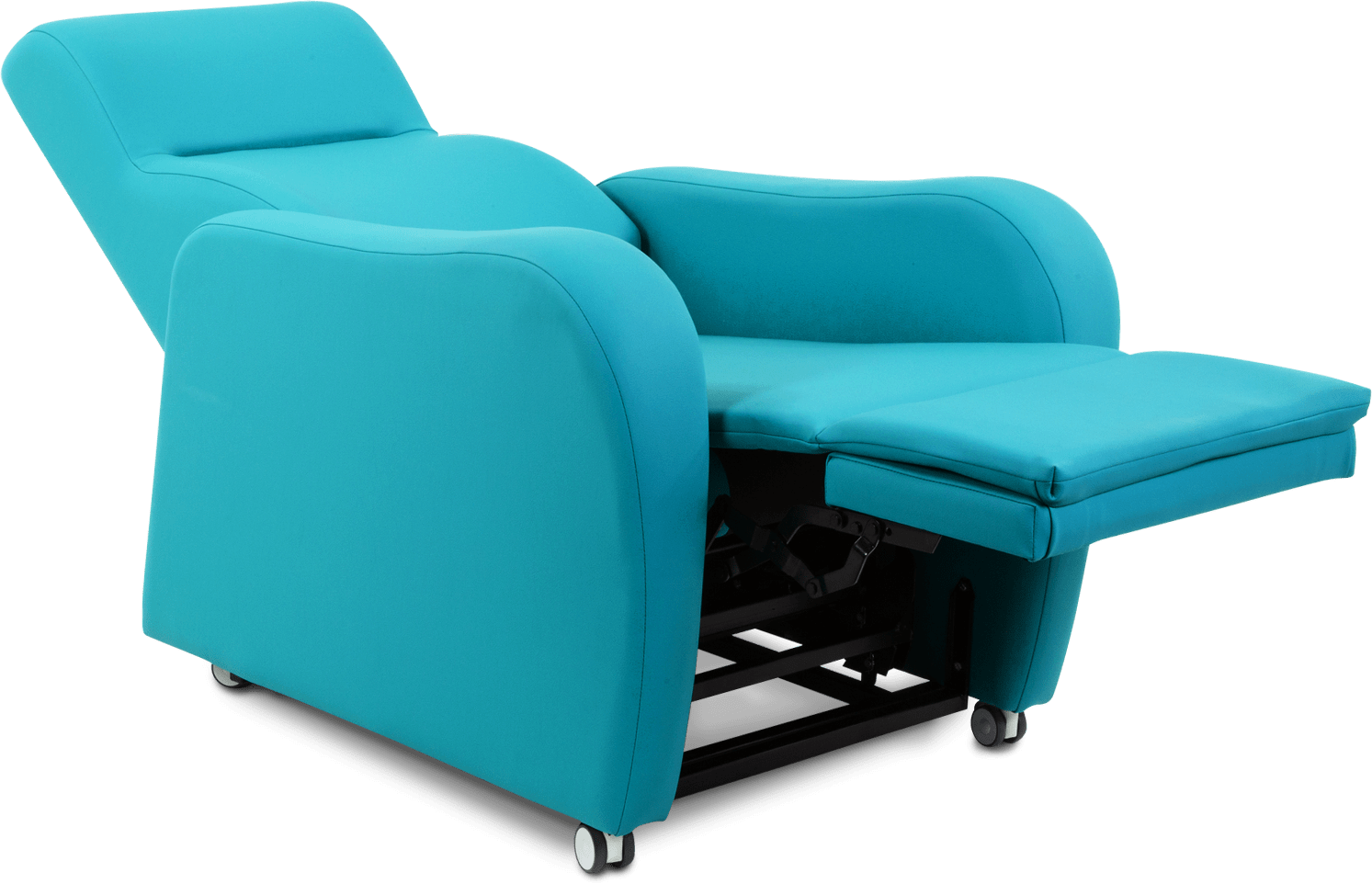 Aftercare Support -
Warranty Registration
Looking for after sales support or product care information? Or maybe you just need to register a recently purchased product?
For more information about riser recliners -
Request a callback below