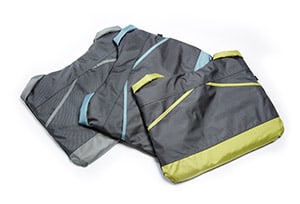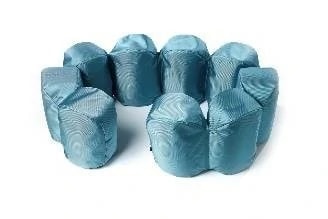 Sensory products stimulate the five senses - sight, sound, touch, taste and smell - they provide stimulation for people with disabilities, calming those with anxiety and enhancing their sensory experience. Examples of sensory products include ball cushions, weighted vests, textured toys, and light therapy lamps. Sensory products provide disabled people with a variety of physical, emotional and cognitive benefits. These sensory products are usually used in care homes, therapy rooms, and sensory rooms. 
Yes, a riser recliner chair offers many benefits that help people who may have a disability or mobility issues.
One of these benefits is improved circulation. People who may suffer from mobility issues can find it difficult to move their body for a prolonged period of time, resulting in a higher chance of developing several health problems, one of these being poor circulation in an individual's limbs.
A riser recliner chair offers people the ability to move positions by just the push of a button; allowing you to adjust the position of your body to a more comfortable position, leading to the overall improvement of the circulation in your body.
Riser and recliner chairs are a helpful piece of equipment that can help people who have suffered from a stroke, especially if the stroke has left the individual with some form of paralysis. Having the ability to move their body at a push of a button helps with a person's rehabilitation.  These chairs can be designed with back styles to support the upper bodies posture.
Single Motor Chairs – This is where only one motor controls all of the electric functions on a chair. These functions are the backrest, footrest and riser; these functions can all be operated from a single set of buttons but will have limited flexibility on positions.
Dual motor chairs – This is where there are two separate motors in the riser recliner chair. With the dual motor chairs, one motor controls the backrest while the other motor controls the footrest and rise function. This allows you to have complete flexibility on where you want the footrest and backrest to be positioned.
An electric riser recliner works by having a built-in motor which is powers from the mains. This low voltage motor adjusts the position of the chair safely, making it easier to rise and recline the chair. The electric riser recliner is controlled with a handset controller. This controls the built-in motor and allows the individual to adjust the chair into their desired position.  There is also a rechargeable battery system available so the chair can be wireless.
Riser Recliner Chairs have a built-in motor that allows for the gentle and safe adjustment of the chair to either a rise or recline position. The user can operate the chair with a handheld device.
The chair can adjust to two different positions, rise which lifts the chair to a position that allows the user to get up safely without too much pressure on weak joints and recline which allows the user to get the most comfortable position for them. This helps alleviate aches and pains especially if the individual is sat down for a long period of time
Yes, the width and height of a riser recliner is measured to fit the individual that will be using the chair.  The chair will be specifically made to fit.
Ask us a Question About our Range of Sensory Stimulation Products: