Care Home on a Budget? Repose Furniture Can Help!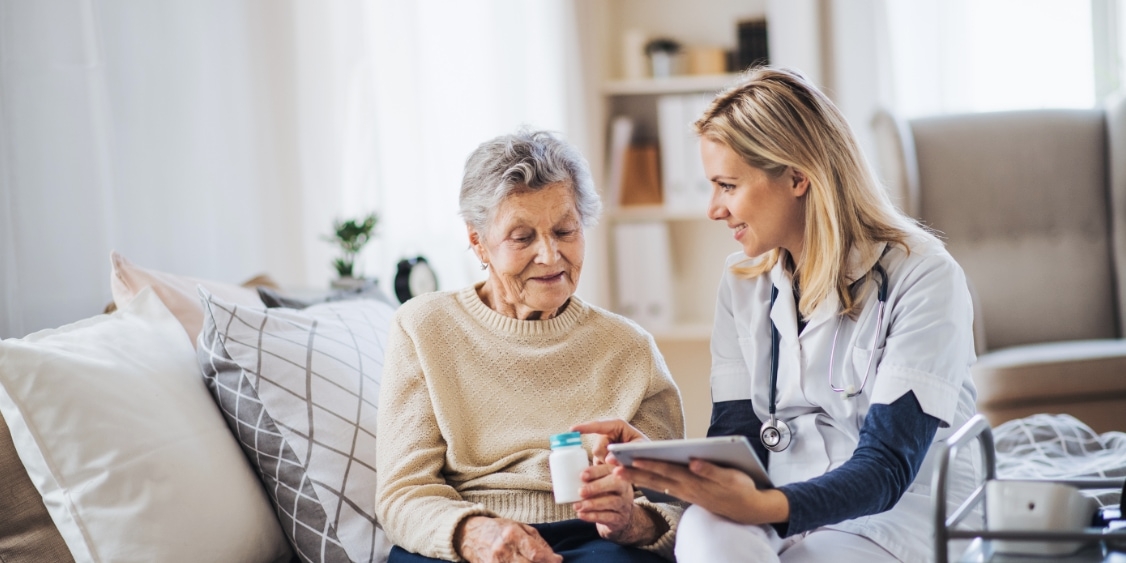 Repose care home chairs provide an optimal solution to reducing the cumbersome and potentially dangerous lifting of patients by utilising numerous features such as reclining, transitioning and elevation. Because of these features, our specialist seating provides support for the neck, legs and back as well as support for circulation, recovery and posture.
The support and care of patients are easier than ever when using a lift chair because of their comprehensive feature movements such as tilt-in-space and backrest reclining.
One of the best features of a Repose lift chair is the rise function. This allows a user to be lifted from seated to standing in a gentle transition of weight from the hips to the knees. This not only provides support for independent movement but reduces the risk of any manual handling-related injury to caregivers and chair users.
Other benefits of a Repose lift chair include improved oxygen flow, relief from pressure sores and reduced spinal and skeletal fatigue.
When installing our care home recliner chairs, Repose makes it easy for you. We oversee the supply and installation of chairs straight into the environment where they need to be used and our chairs are ready to go as soon as we are finished.
Work Within Your Care Home's Budget
We understand that every care home is different and needs to work within an allocated budget for annual expenses according to strict government guidelines. Repose can work with you to find the right solution, and there is no minimum order when choosing Repose as your healthcare chair provider.
Our wide selection of riser recliner and healthcare chairs provides alternative and mixed solutions for all types of care home scenarios with lift chairs designed for general everyday use by average patients, to specialist heavy-duty bariatric chairs, with all chairs having been designed and built to last according to the highest British standards.
All of our chairs are equipped with standard features such as side pockets, castor wheels and safety features but the entire selection means that a large catalogue of features* can be chosen, including:
Sizes - our chairs range from standard 16" to large 35" seat widths capable of supporting a weight of between 95 kg to 445 kg.
Mechanisms - single motor tilt in space allows for 90o supported reclining with no back or clothes shearing while dual motor reclining allows for the independent footrest and seat movement.
Cushions - high quality back and seat cushions provide maximum comfort using foam and springs with lumbar support provided by split, button or waterfall back support.
*Features are dependent on the model.

In addition, we can also provide urgent yet still highly comfortable riser recliner chairs from our Rimini Express range that have the same comprehensive choices and can be delivered quickly with orders placed before 11 am.
No Minimum Order
The wide selection of lift chairs available means that we are confident you will find a solution that is right for you. With no minimum order, we can guarantee lift chairs for all situations with the same level of customer care no matter how small or large your order.
The comprehensive choice of riser recliner chairs themselves is impressive enough, from the standard Rimini to the deluxe Marbella, but many of our solutions also come with matching furniture such as two and three-seat sofas, single static chairs and footstools.
Whether you choose a single chair solution for a single room or a full suite of our furniture for multiple rooms, we are happy to oblige every order with the highest level of care and respect with generous discounts available for bulk orders.
Flexible Terms
Each and every one of our customers is different with different requirements depending on their situation. Because of this, we offer a free, no-obligation assessment that can be tailored for each individual with the most suitable options discussed.
Following an assessment, we will prepare a no-obligation quote that will be sent to you via post, with details of everything discussed and the most suitable options presented. You are under no obligation to follow through with an assessment and you have the right to cancel at any time. During this period, you will not be charged and there will be no follow-up sales calls.
Whether small or large, each order could be expensive or beyond your budget and it's, therefore, a Repose policy that we offer flexible terms on all accounts, subject to suitable credit and insurance information.
In addition, we provide the option of temporarily leasing or renting some of our products.
Why Wait? Take the Next Step
We pride ourselves on doing the best we can for all of our customers, care homes included. Even if you're on a tight budget there's still a good chance we can help. Contact us today to discuss your options with one of our friendly representatives by using our quick and easy contact form below.
Alternatively, you can get in touch with a member of the Repose team today on +44 (0)1384 567401 or by emailing us at info@reposefurniture.com.