How Repose can Help Reduce Manual Handling of Patients in Your Care Home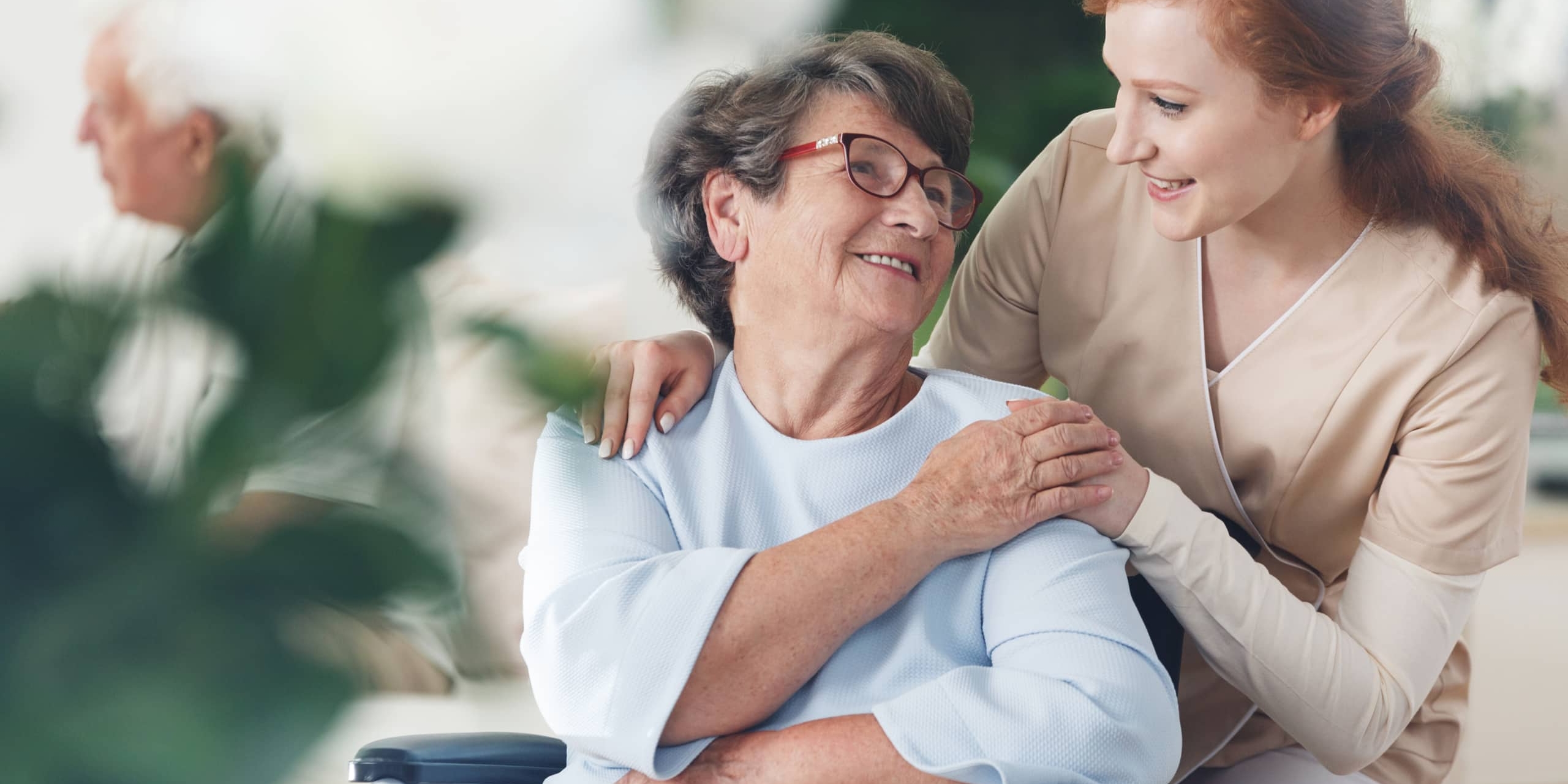 Manual handling is a crucial part of the daily lives of millions of people all over the world. From warehouse colleagues to care home nurses, all manner of goods, items and people need to be carefully handled daily. But in the UK alone, 300,000 people per year suffer from manual handling injuries.
Improper manual handling of items or people can cause a multitude of issues but some of the most common are back injury and musculoskeletal injuries; a range of disorders that persist following damage to nerves, tendons, muscles and bones.
Most cases of injury from manual handling are caused by repetition and strain when lifting or improperly carrying heavyweights, and the number of healthcare workers being injured by the moving of people, means that better solutions are needed as correct manual handling is safer for both the care staff and residents.
Why is Manual Handling Important in Healthcare?
Manual handling in a health care setting where the regular lifting or handling of elderly or infirm residents is performed regularly means that the risk of injury is present each time a resident needs to be lifted. While there are well-established lifting techniques that minimise the risk to nurses and patients alike, the manual handling of people can be cumbersome for the caregiver and undignified for the patient.
Residents of a care home experience mobility issues and may need to be lifted multiple times per day for various reasons such as dining, bathing and medical treatments. In addition, bed-to-chair transfers of patients with mental disorders can be hazardous and because of this, it's necessary to provide an optimal solution that minimises the manual handling of patients.
What are the Benefits of a Lift Chair?
Lift chairs are an excellent solution to reducing the physical lifting of care home residents either manually or using cumbersome hoists and lifts. Utilising numerous features such as reclining, transitioning and elevation, healthcare chairs provide support for the neck, legs and back.
Repose makes it easy for you. We oversee the supply and installation of chairs straight into the environment where they need to be used and our chairs are ready to go as soon as we are finished.
The intuitive mechanisms of a lift chair allow caregivers to move, handle or support care home residents with ease because of their comprehensive feature movements such as tilt-in-space, backrest reclining and more importantly, rising.
The rise function of a Repose healthcare chair gently lifts the seat forward to slowly transfer the pressure and weight from a patient's hips to their knees, enabling them to be lifted and walk away from the chair with minimal risk to themselves or the caregiver with limited interaction and support, thus reducing the risk of manual handling associated injury to all parties.
The support and ease of use associated with a healthcare chair also come with additional benefits. Their level of design and comfort not only reduces the risks associated with manual handling but can help with various other issues such as:
Circulation - foot elevation helps with oxygen flow and reduces swelling and fluid retention.
Recovery - comfort reduces pressure on sore areas by supporting the spine and positioning.
Posture - the effects of spinal issues and lower skeletal joint fatigue are reduced by support.
Repose healthcare chairs are easily operated via an attached remote control that signals the motors (located in the base) to move, and as such, there is no need for the cumbersome manual movement of the chairs' components. Heavy-duty bariatric healthcare chairs with extra motor support are also available for special situations.
Considerations of a Manual Handling Lift Chair
From both a caregiver and patient perspective, the reduction of manual handling in the care home needs to be addressed as a priority, if only for the risk of injury to each party when performing such actions. The Health and Safety at Work Act of 1974, Section 2, subsection 1 demands that every employer should ensure the safe working environment of their employees, and the legislations and regulations therein should also extend to that of patients.
Whether in a care home, hospital or at home, improper manual handling can lead to serious injury to caregivers and residents alike, resulting in musculoskeletal injuries, sprains, strains and serious back issues. While traditional moving techniques are widely practised, many of these can be cumbersome and undignified with hoists and lifts requiring special training.
A healthcare chair, such as those manufactured by Repose, is an optimal solution for most situations where manual handling of patients is necessary. Not only can they provide comfort and support, but sit-to-stand transitions are possible with minimal effort and handling for both parties. In addition, the manufacturing quality and extra features provide further support for circulation, pressure relief and posture.
Interested in Speaking to Us About Our Range of Easy-To-Use Healthcare Chairs? Contact Us Today to Get Started
Why wait? Contact our team today to enquire about our range of easy-to-use healthcare chairs by using our quick and easy contact form below. Alternatively, you can get in touch and speak to a member of the Repose team today on +44 (0)1384 567401 or by emailing us at info@reposefurniture.com. We look forward to hearing from you.