4 Ways Repose are Helping Care Homes Fight Infection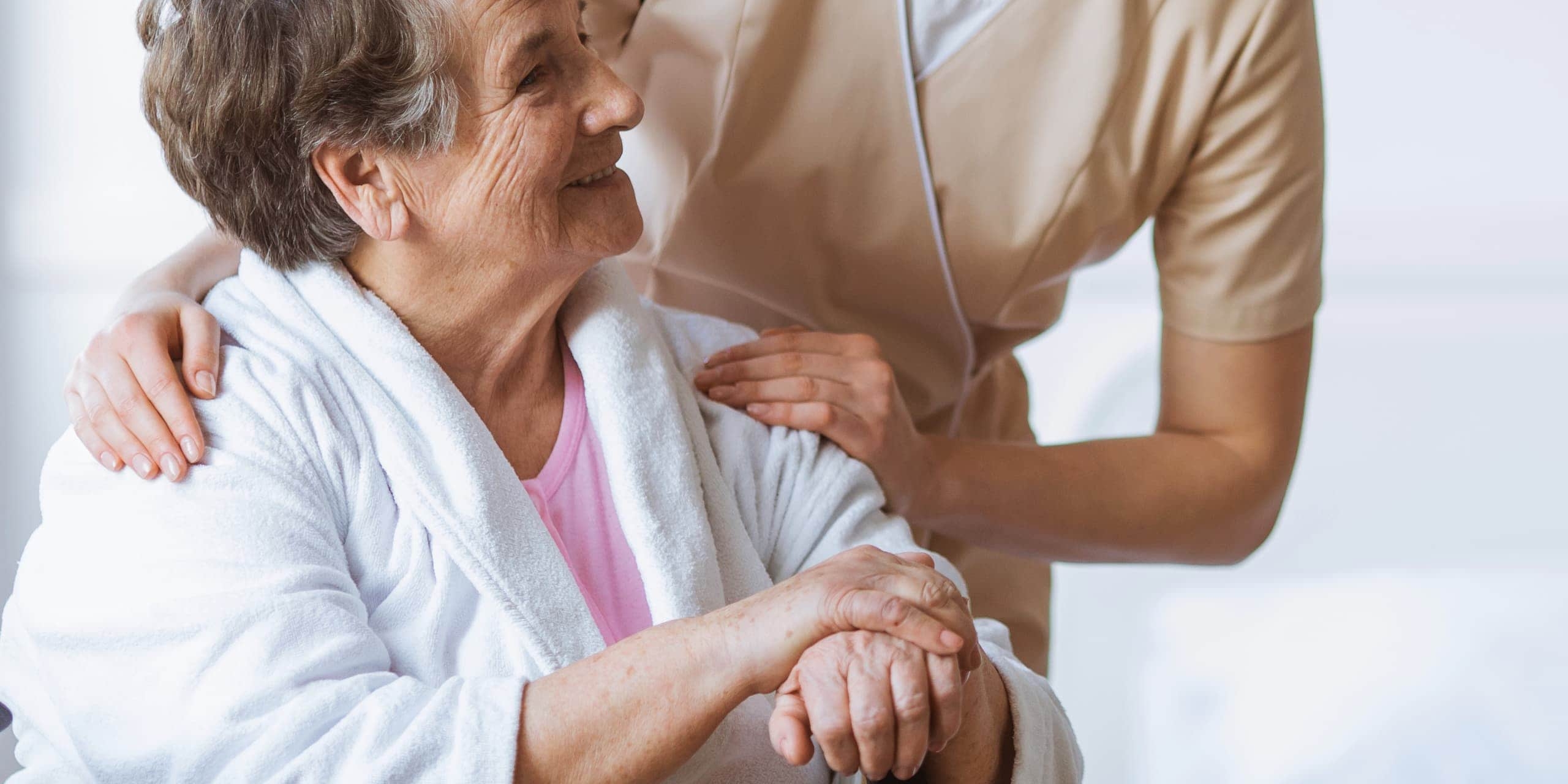 For the wellbeing of their patients, healthcare settings, like care homes have always done what they can to combat infection, but never has it been as important as it is right now. COVID-19 has altered the way many of us act and live, and to reduce the spread of the virus, many within the healthcare industry have been forced to adapt to protect the needs of all their patients.
Here at Repose Furniture, we are doing what we can to help care homes fight infection. Our latest hospital and healthcare chairs have been designed for this very purpose, and we are working hard to stay up to date with the needs of patients during this very challenging time.
For more information regarding the support, we are giving to care homes and other healthcare settings right now, keep reading.
Utilising High-Quality Products Built to Fight Infection Within Care Homes
At Repose, we've been utilizing the Panaz Shield Plus™ Technology, a state-of-the-art antimicrobial fabric, within the design of our latest range of hospital and healthcare chairs. Panaz© fabric has proven to be demonstrably effective when dealing with the Coronavirus, with its active hygiene features, resilience guarantees, and ability to destroy the virus, as well as attracting other microbes like bacteria, fungi and viruses (including the Coronavirus), destroying them on contact. While these are all obvious selling points for patients and healthcare professionals worried about Covid-19, it is important to note that Panaz© fabric can combat a wide range of other infectious diseases.
Sustainably Sourced Fabrics
By utilizing sustainability sourced fabrics, we can locate and use those products that are least likely to have any harmful effects on the customers we serve. The fabrics we use are antimicrobial, meaning they are free of chemicals that can be harmful to the environment, and free of the toxins that can create infection risks within our customers.
Manufacturing High-Quality Chairs Suited to Any Health Environment
The health and wellbeing of all our customers are of paramount importance to us, and that is why our chairs are built to meet their needs. Not only are they designed with hygiene in mind, but comfort and rest are a priority too. For example, our chairs help to reduce pressure on pressure points, helping to reduce bed sores and ulcers that appear on areas of a patient's skin that has been put under pressure from a patient either lying in bed or sitting down for a prolonged period.
The hospital, riser recliner and healthcare chairs that we design and manufacture at Repose come with several pressure management options that help reduce the risk of infection faced by those living within care homes. These include several different pressure management back cushions and seat cushions that can be tailored to suit your needs or the needs of your patients. The pressure management options that are available to use on our chairs provide several key benefits, including a reduced risk of pressure damage, improved circulation as well as maximising diaphragmatic function that helps support the respiratory system.
Discover which pressure management options you require by filling in our 'book an assessment form'.
Our Friendly Staff Are Here for Ongoing Enquiries
During this stressful period, we are here to make the lives of all those helping to fight the Coronavirus just a little bit easier. We're doing this through the products we sell, with the range of furniture items that utilise Panaz Shield Plus™ Anti-Microbial technology, and we are also doing this by making ourselves available to speak to. We know that everybody wants to feel safe, and that is why we are here to answer any enquiries our customers have. For questions regarding the products, we use and sell, and for advice on how our chairs can be cleaned and sanitised, feel free to get in touch and speak to a member of our friendly team today.
Interested in Seeing How Repose Can Help Protect Your Patients?
Ready to see how Repose can help you protect your care home residents and patients against infection? Get in touch and enquire today by using our quick and easy contact form below. Alternatively, you can get in touch and speak to a member of our friendly sales team today on +44 (0)1384 567401 or by emailing us at info@reposefurniture.com. We look forward to hearing from you.
Have A Question about? Get in Touch: