Healthcare Chairs vs. Mobile Hoists: A Guide on Manual Handling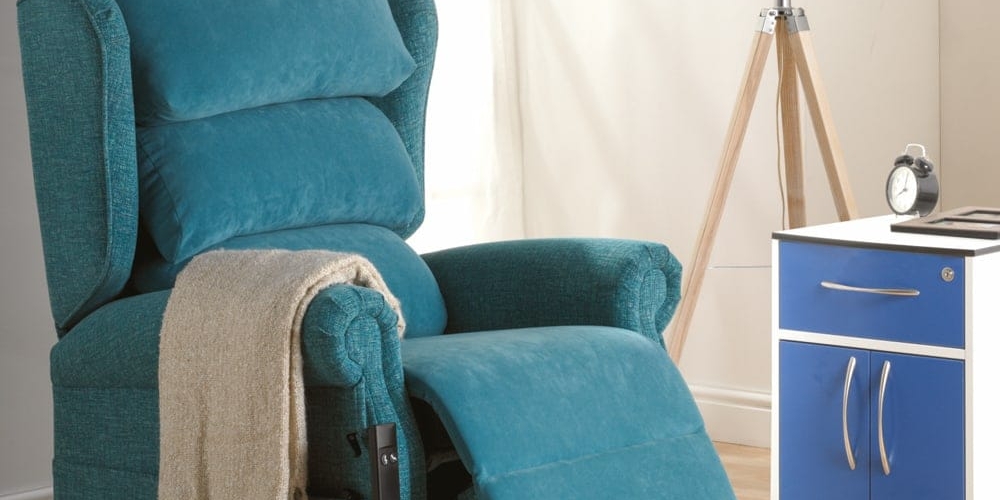 Moving and handling is an integral part of many employees' daily responsibilities in the healthcare delivery sector. From food, laundry, supplies, waste, and supporting residents, moving is a regular social and health care activity. If not performed correctly, it can lead to severe injury to service users and employees. For instance, a study has suggested that the carpet used in newly built health facilities is an essential risk factor as it makes it challenging to move handling equipment.
Despite this, the amount and equipment type required for manual handling in a healthcare setting depends mainly on the specific user needs. This article should help you make an informed decision when choosing between healthcare chairs and mobile hoists.
Healthcare Chairs
Waiting areas are viewed as high-risk, so it is vital to guarantee that healthcare seating and home care furniture are designed with suitable materials to enhance safety in the area.
Additionally, ageing increases the chances of experiencing certain conditions, making it hard to complete your daily activities. It could be challenging moving your hips above your knees or getting here and there from a sitting position. Healthcare and care home recliner chairs are part of several types of equipment developed to support standing and staying independent.
The Advantages of Using Healthcare Chairs
There are various reasons to have a lift chair in the home. The multiple benefits include;
Mechanised support for independent sit and strand transfer
Mechanised chairs or assisted lift recliners are used in numerous care facilities but are more prevalent in homes for comfort and health.
Interchangeable pressure management
Healthcare chairs are designed with superior quality materials for long-term use and provide interchangeable pads and back support that permits the seat to adjust to varying needs. The fabric and innovative pressure management help minimise any related injury risks.
Portable Healthcare Chairs
Healthcare chairs feature a solid yet lightweight structure, easy to assemble and disassemble, and flexible to position in any direction. They boast a high-quality material build, which means they can serve various functions whether in the hospital or at home.
Mobile hoists
Hoists are an essential piece in health and social care delivery in the UK. Its advantages can exceed the dangers of lifting individuals during care risk evaluations and when residents have vigorous hoisting set up in position. Mobile hoists have grown popular in recent times, particularly in hospitals and care homes, owing to their practicality. They are built to help caregivers move their patients using an appropriate manual handling technique. They likewise reduce other risks or injuries associated with work and healthcare services.
The Advantages of Using Mobile Hoists
Aside from mobile hoists' safety for the caregiver and user, it provides several positioning types, allowing them to remain in an optimal position. Its other benefits include;
Mobile Hoists Provide Safer Standing and Sitting Transitions
Certain health conditions can make it difficult and uncomfortable to switch between postures. A mobile hoist offers the user varying support levels, especially when moving between equipment pieces.
Mobile Hoists Help Reduce Mobility Issues
Lifts facilitate the combination of transfers with appropriate slings when fixed frameworks are not practical. For individuals with limited mobility, stand aides are considered ideal compared to using a wheelchair. Mobile hoists support user independence and help perform some daily activities.
However, healthcare chair solutions are generally recommended for moving and handling since it provides a more dignified solution than hoisting. It is also beneficial in pressure-related conditions, providing both the user and caregiver with more comfort.
Discover how Repose Helps to Provide Improved Quality of Life Within Care Homes
Repose aims to make the lives of your staff and patients easier from the moment you get in touch. See how we work closely with our care home partners to provide an improved quality of life for everyone here.
Alternatively, you can contact our team via our quick and easy contact form below. Also, you can get in touch and speak to a member of our team on +44 (0)1384 567401 or by emailing us at info@reposefurniture.com.