The NHS Louisa Jordan Hospital
The COVID-19 crisis has had an impact on virtually every aspect of life in the UK, and while the news has understandably been dominated by stories of loss and suffering there have also been inspiring accounts of people rising above and beyond in response to the challenges we're all facing.
One such example was the creation, in just over two weeks, of the NHS Louisa Jordan inside the SEC Centre in Glasgow. This is a temporary field hospital capable of handling a maximum of 1000 patients to ensure that existing capacity doesn't get overwhelmed, and Repose Furniture are proud to say that we're playing our part.
We have helped equip NHS Louisa Jordan by manufacturing 50 chairs for one of our distributors to supply to the hospital. The chairs in question are electric, dual motor reclining chairs which can convert into beds, and they are being provided for the use of staff and patients at the hospital. Combining comfort with durability and style, the chairs are covered in a special anti-bacterial bleach cleaning fabric.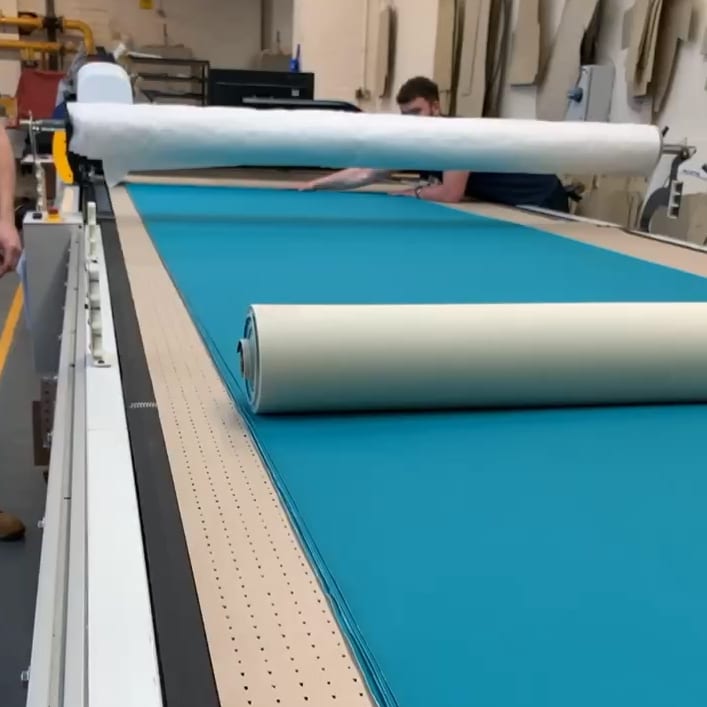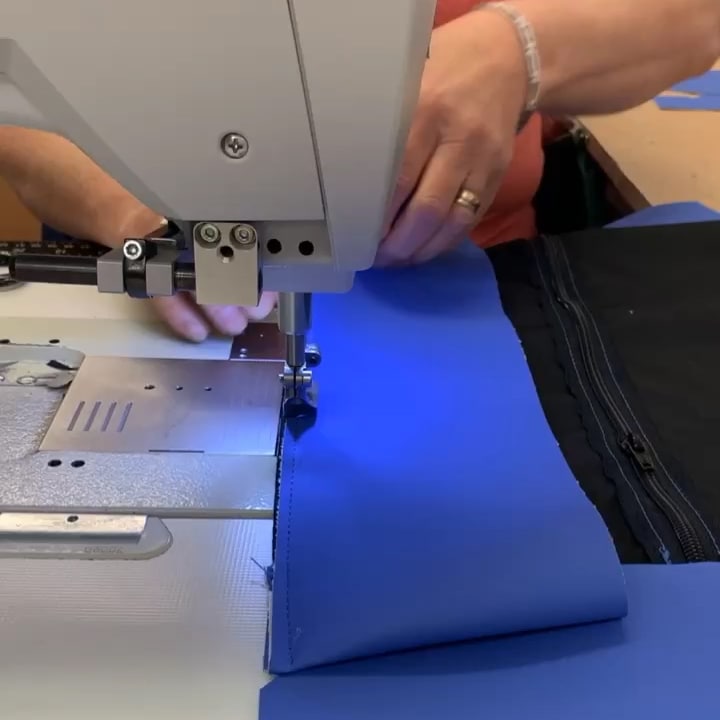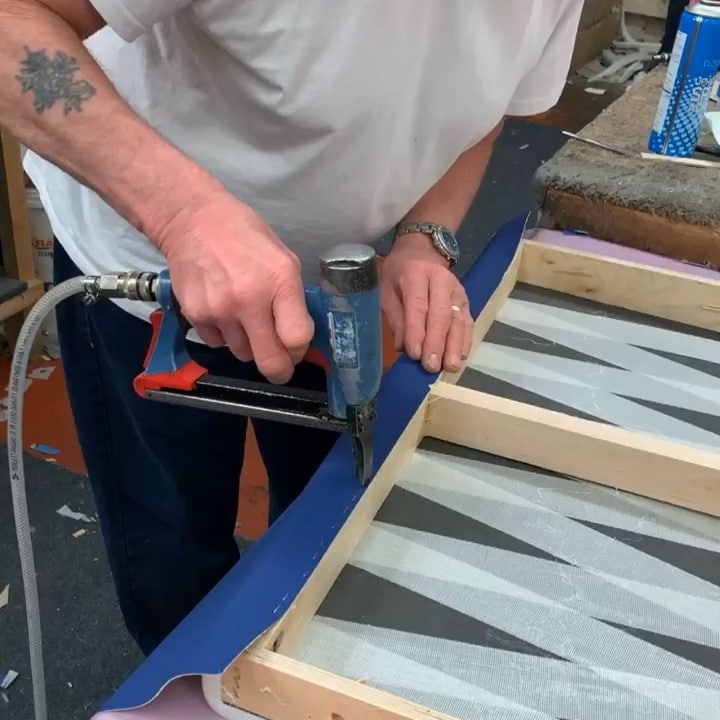 This helps to make them the ideal choice for a period when extra cleanliness and dealing with the spread of infection are of paramount importance. Although we're used to manufacturing on average, 200-220 chairs per week at our 24,000 square feet headquarters, an order of this kind would normally take three to four weeks to complete.
However, due to the urgency of the situation, our fantastic team pulled out all the stops creating and packing 50 of the chairs in just two weeks, ready to be personally delivered by the Repose Logistics Team on the morning of 17th April, just in time for the opening of the NHS Louisa Jordan.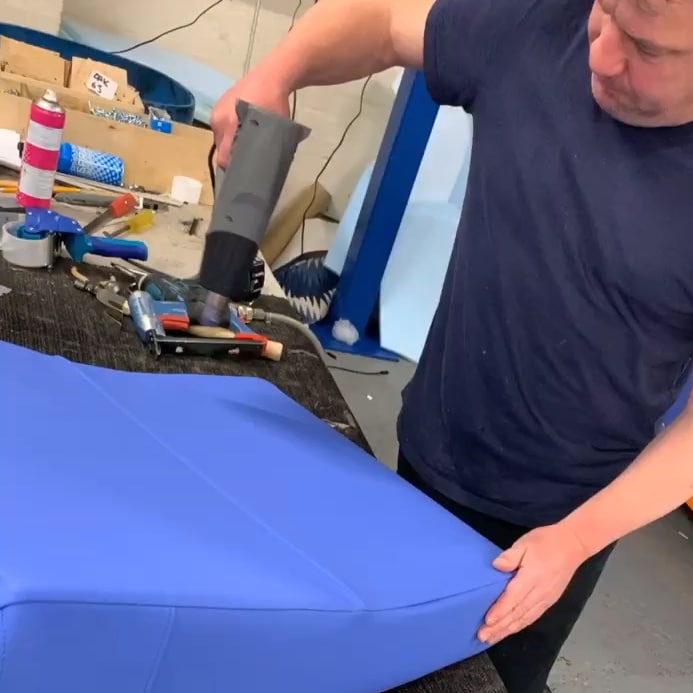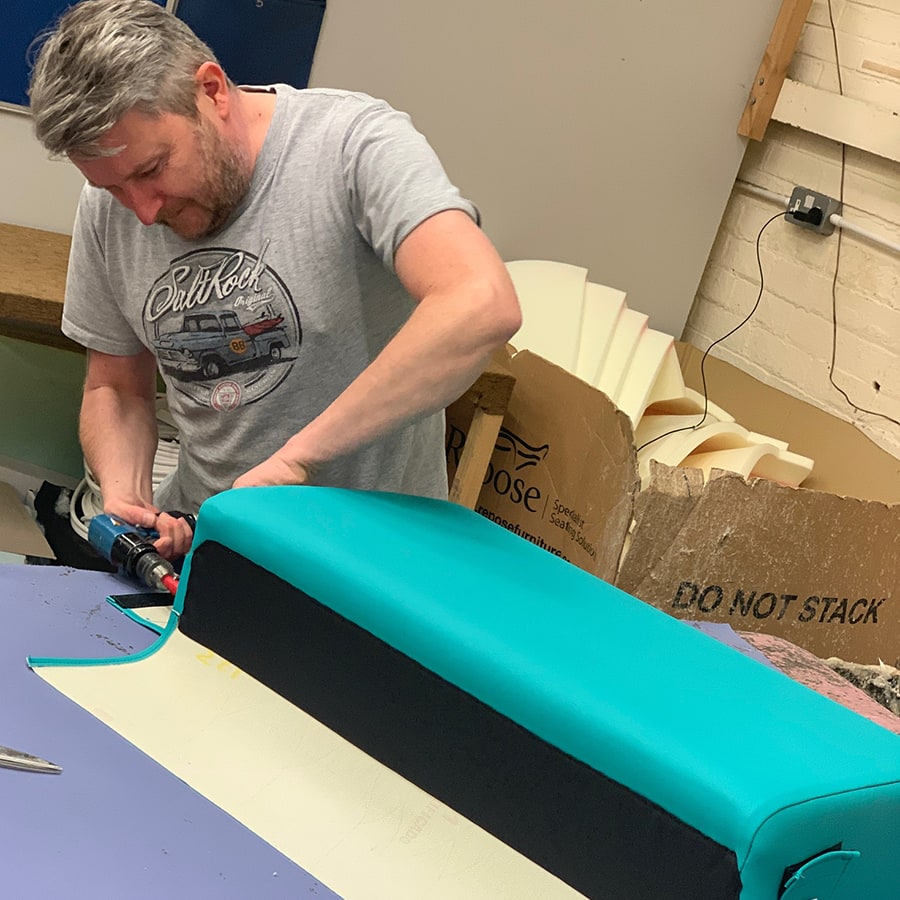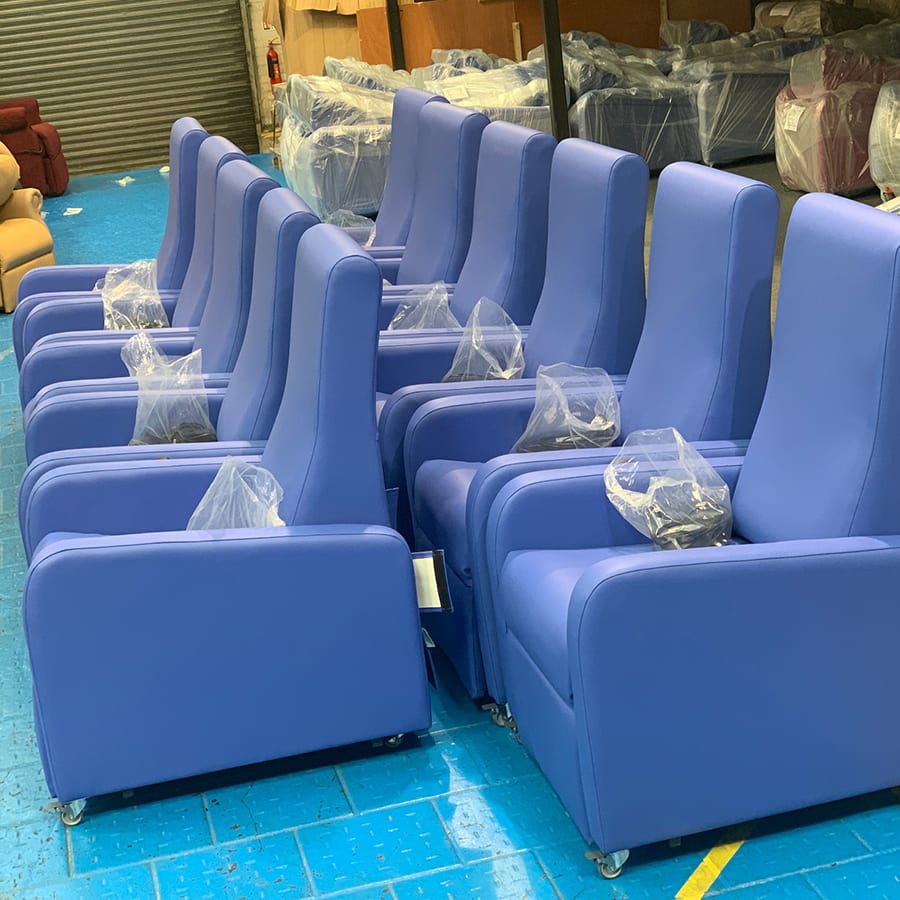 This not only involved driving them up to the hospital, we also unloaded them from the articulated lorry that we hired, unpacked them, set them up for use in situ and removed all the packaging for recycling. It's a complete service, from the moment the order is placed to the chairs actually being used, and by the time we've finished the hospital
will be equipped with 50 pieces of equipment which quite simply didn't exist this time two weeks ago. In an ideal world the NHS Louisa Jordan won't actually have to be used, but if it is we're proud to say we've played a small part in making sure it's been fully equipped.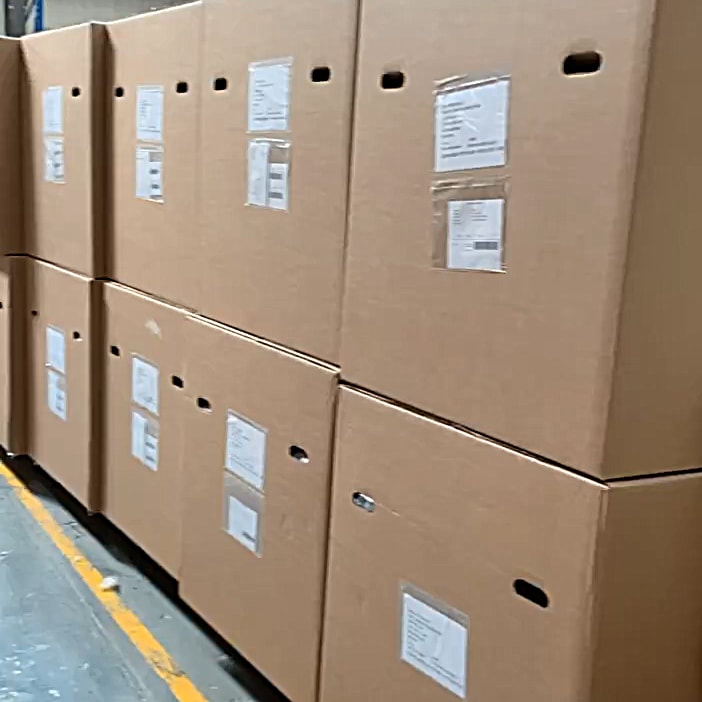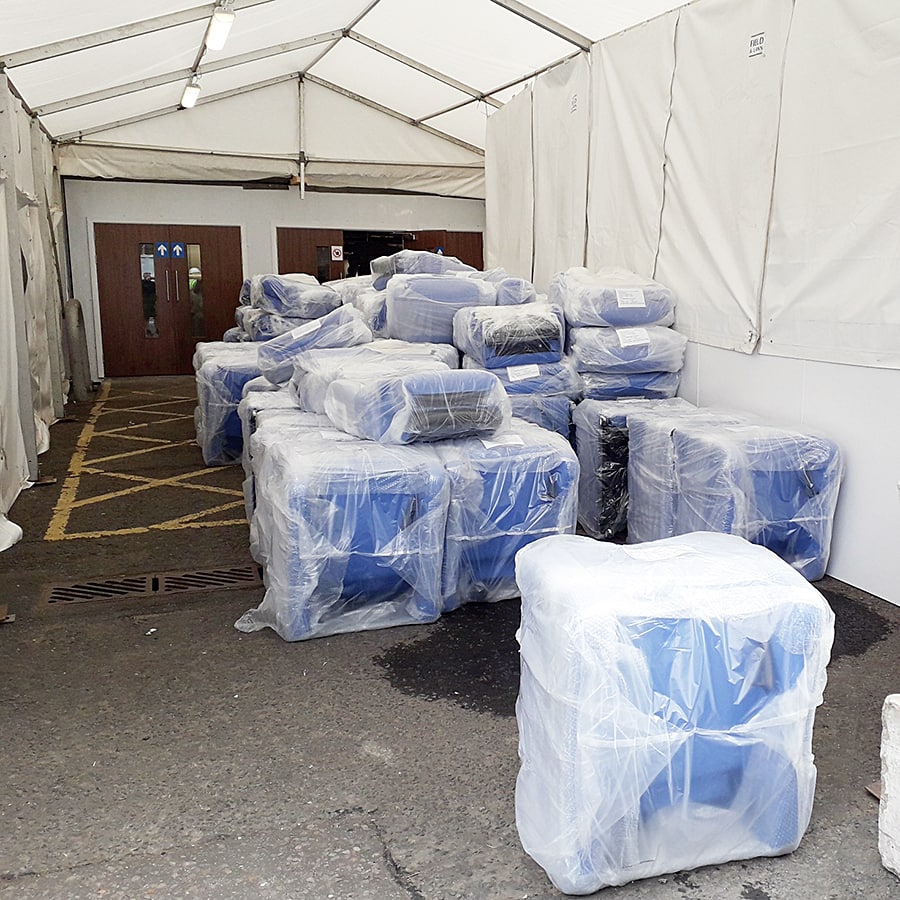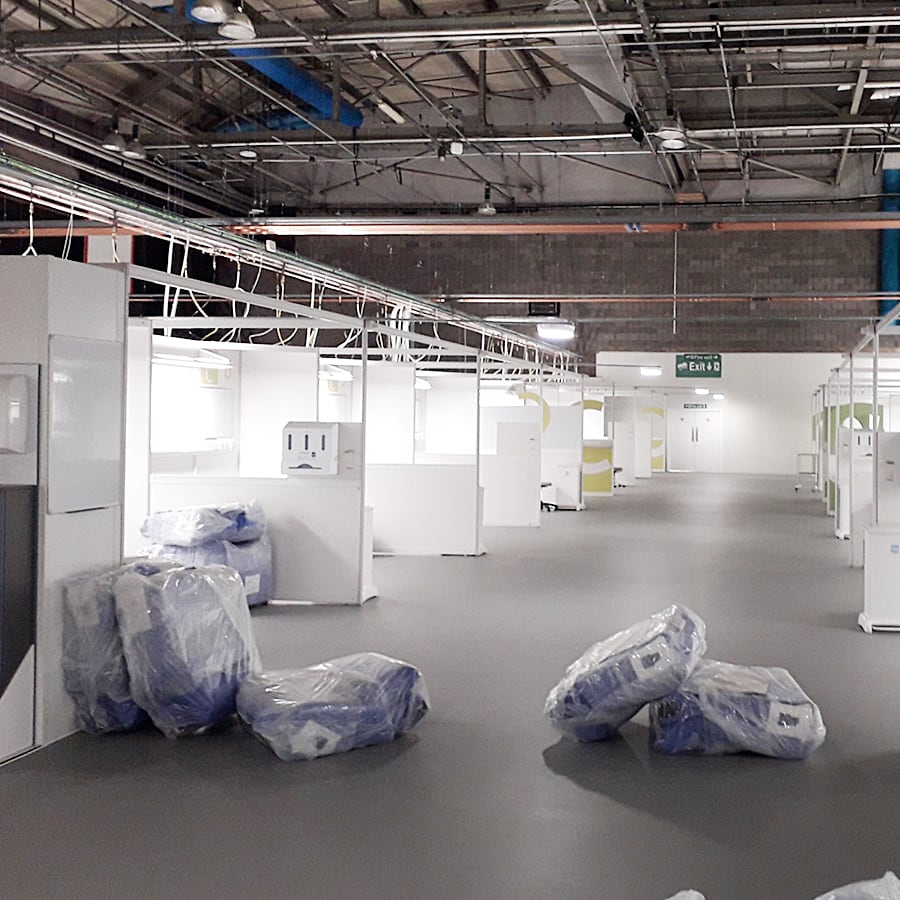 In addition to this urgent order for 50 chairs we've also, over the past three weeks, fulfilled a range of other orders, many providing specialist furniture for the use of the heroes working so hard for the NHS. None of this would have been possible without the fantastic efforts of our workforce who, even during this difficult time,
have been here to meet the demands of our customers, turning out bespoke chairs in a wide range of designs and sizes. We're ready and waiting to take your orders, working hard but working safely and doing everything we can to keep things ticking over until life gets back to normal.