Pressure Sores: The Benefits of Switching to Repose's Riser Recliner Chairs
Looking For the Right Riser Recliner Chair? Contact To Our Team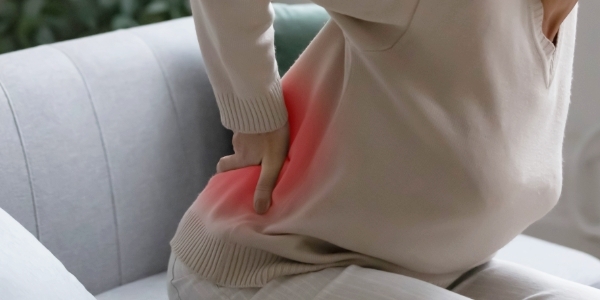 A pressure sore is an area of the skin that has ulcerated as a result of constant pressure. It often begins as a sore spot or mark on the skin, and then spreads to the underlying tissues. In some cases, this can become so severe that there is permanent muscle and bone damage. Pressure sores are painful, and it takes a while for them to heal.
Pressure Sores: How Do They Occur?
Most of the time, pressure sores develop over the bony areas of the body such as the sacrum, the lower backbone, elbows, etc. These sores occur due to the weight of the body pressing down on the skin, so when you sit for too long or you are laying down for too long, pressure sores can occur as a result of that. Pressure care management is vital for the health of your skin, because when pressure sores form without management, infection can follow. With the correct pressure care management, pressure sores can be mostly avoided.
The Importance of Preventing Pressure Sores
There are a range of things that can be done to aid the prevention of pressure sores. The NICE produced careful guidelines regarding the best practices for managing pressure sores. These are important to follow because without pressure sore management, tissue degradation can lead to deep infections.
Using pressure-relieving devices, such as pressure relief cushions for chairs, can help you to prevent pressure sores from forming in the first place. Relieving the pressure on the body and preventing pressure sores can be done with the aid of a chair cushion for pressure sores.
Riser Recliner Chairs: How They Help Prevent Stages of Pressure Sores
The Riser Recliner chairs with pressure relief built-in are for those who might find it much harder to sit or stand for long periods of time. They're designed for your comfort, and you can buy a pressure cushion for a riser recliner chair to aid in that comfort, too. Pressure relief cushions for chairs can assist you to stay seated for longer without any of the ulcers developing later on.
Rise and Recline Functions
Riser Recliner chairs are electric, and they work with a built-in motor. It's low voltage and you can then adjust the chair safely, which makes it easy to rise and recline the chair from one position to another.
Pressure Management Seat Cushions
If you are dealing with limited mobility, the pressure management seat cushions can help to mitigate the painful effects of prolonged sitting. If pressure sores are sometimes caused by weight pressure on the skin, the pressure management seat cushions help to redistribute that weight across a wider area to prevent discomfort. Different materials in the cushions offer different support and comfort levels, which will also assist in managing pressure sores.
Pressure Management Back Cushions
Pressure sores can occur in not only the legs and buttocks, but the lower back too. Pressure management back cushions offer solid back support and a rigid component to help to maintain your posture.
Speak To a Member of Our Friendly Support Team and Find the Riser Recliner Chair That's Right for You
Discover how Repose can help you find the right riser recliner chair that is designed to suit your specific requirement's by speaking to a member of our highly-experienced support team on +44 (0)1384 567401 or by emailing info@reposefurniture.com. We look forward to hearing from you soon.