5 Great Benefits of Using The Georgia Chair in Your Hospital Ward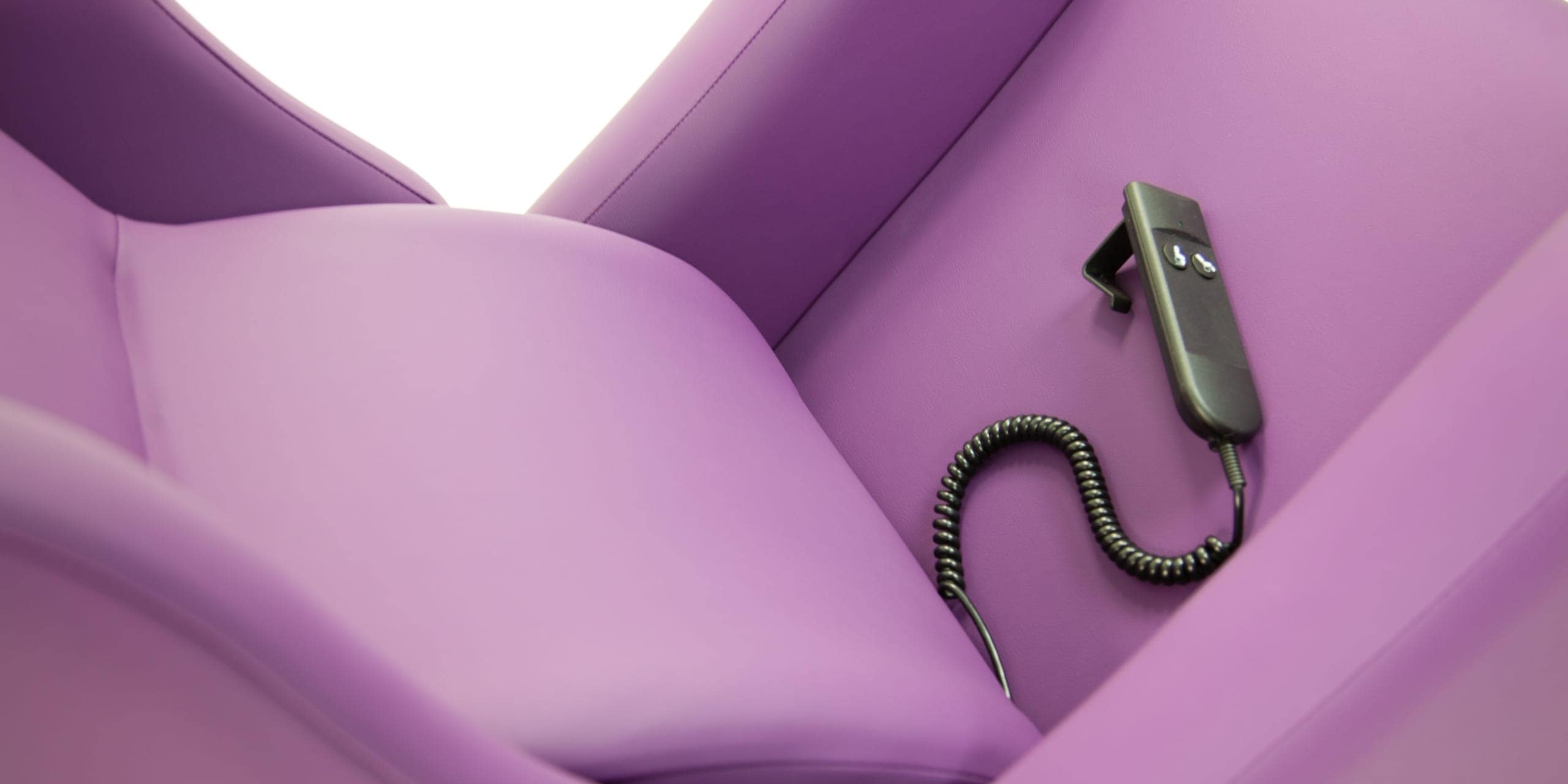 The Georgia Chair is a flagship of the new Repose Furniture Hospital Chair range. In this article we explore 5 reasons that make it a great addition to any hospital ward.
Hospitals can be difficult places for patients, particularly if they are in them for a long time. A hospital room can feel stark and unwelcome. In many cases, the only seating options are the hospital bed or an upright chair. While the standard upright hospital chairs are fine for visitors and for sitting in for short periods, for longer rests, they can be uncomfortable.
The NHS advises that patients try to remain as active as possible - and lying in a hospital bed or sitting in one position in a standard chair can prevent that. Not only that, but many patients need help getting in and out of the chair, and it can be a little demeaning having to sit still until someone can come and help you out of it.
That can all be changed, though, thanks to the Georgia recliner chair. Not only is this practical, comfortable, and designed perfectly for a hospital ward setting, it also looks great. Not convinced? Here are five benefits of using the Georgia recliner chair in your hospital ward.
The Georgia Chair provides Supportive Seating
When it comes to a seat, a patient, particularly one with mobility issues or who is unable to sit in a stable and safe position on their own needs good quality, supportive seating - for both their comfort and safety, and the Georgia recliner chair offers this in abundance.
The high-back and posture support design encourages good positioning to avoid strain on the back and the head pillow and head roll with weighted tabs ensure that the head is kept in a comfortable and supportive position.
Colours to Suit All Hospital and Care Home Environments
Hospital wards can be stark and lacking in colour and homeliness. However, with the Georgia chair, you can add a pop of colour to even the most neutral of environments.
There is an enormous range of colours and fabrics available to match any decor and many are easy to clean, which is essential in a medical environment.
Stylish and Sleek Modern Design
Following on from the point above, the Georgia chair from Repose Furniture looks fantastic. It has a sleek and stylish modern design. Not only does this help with hospital aesthetics - which does matter, especially for long-term patients - but it means it has minimal seams and is easy to clean. This is particularly important for hygiene and infection control purposes.
A Range of Recliner Movements
The Georgia riser recliner chair has a wide range of recliner movements and positions. It can be fully reclined, or you can choose from a reclined backrest or footrest at a range of positions, depending on the patient's comfort and physical needs. If they need to get out of the chair, it can fully rise. The handset is magnetic, meaning it is easy to reach. This is particularly useful for those patients who would like some independence.
British Made to Order
The Georgia riser recliner chair, along with all of the chairs made by Repose, is proudly made in Britain with British parts, by purchasing with us you are supporting British businesses. They are also made to order, so there aren't piles of them sitting around in a warehouse waiting to be bought and you can rest assured knowing that your chair is purpose-built for your needs, with your choice of fabric and colourway. Repose is a by-word for British-made quality, and you can be assured of quality every step of the way with us.
Do You Have a Requirement for Hospital Chairs? Contact Us!