Parkinson's: The Benefits of Using Sensory Products
Have A Question? Get In Touch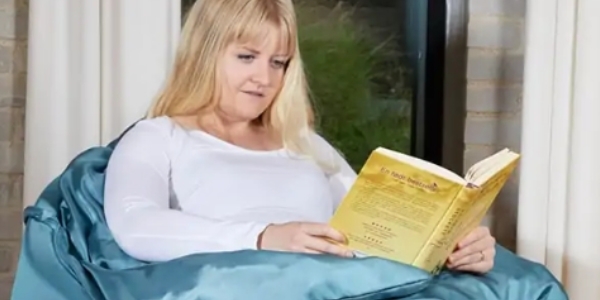 Sensory products are commonplace in many different settings. They can offer significant benefits to the user regarding their mental or physical health conditions. Thanks to the stimulation they provide.
One condition that can benefit from using sensory products and sensory stimulation is Parkinson's.
What Is Parkinson's, And Why Is Sensory Stimulation Important?
Parkinson's Disease is an age-related condition where part of your brain starts to deteriorate, leaving you to develop a range of symptoms, including loss of mobility, tremors, and body rigidity while impacting memory and mental health. Parkinson's Disease is a degenerative idea meaning it gets progressively worse, and as of this time, there is no known cure for Parkinson's.
Anxiety can affect up to 6% of people with Parkinson's, having a detrimental effect on their already reducing quality of life. It is entirely understandable that the use of sensory equipment can facilitate the treatment of Parkinson's to help them.
Sensory equipment can come in many forms, from practical products that make their life easier to soothing and calming lighting and sounds that stimulate their sensory receptors and provide relief and comfort from their symptoms.
How Sensory Products Benefit Those Living with Parkinson's
This post looks into how sensory room stimulation products and day-to-day sensory equipment can improve the quality of life.
Provides The User with A Greater Sense of
As Parkinson's progresses, it will become increasingly likely that a person will start to lose control of their limbs or body parts due to stiffness and tremors. Products such as the Protac MyFit® Vest can help support the body and provide stability when moving to help give the wearer a greater sense of confidence and relief when carrying out specific tasks.
The Protac KneedMe is a stimulating knee blanket that rests on the thighs and knees of a person to help them reduce and alleviate physical and mental unrest while providing a calming sensory stimulation experience.
Users may also find sensory room stimulation equipment beneficial to their physical and mental health. These areas are typically supported by sensory lighting and objects designed to bring comfort and peace of mind to those unable to find relief in other avenues. Mental health can deteriorate with this condition; providing physical and psychological support that provides sensory stimulation is vital.
Sensory Products Can Help Improve Posture
Frequently, when struggling with reduced mobility, a person's posture will suffer, leading to increased pain and further limitations regarding being able to move around unaided.
Products such as Protac MyFit® Vest can offer additional support in retaining good posture, which can not only provide a comforting sensory experience for the body and mind but support posture when sitting or moving around; it is one of the most versatile sensory products and can be used for many people, not just those living with Parkinson's.
Providing Increased Mobility
Moving from seated to standing can pose a problem as Parkinson's progresses, and using mobility aids can be beneficial to help people retain their independence. Again, this is vitally important for other physical and mental health.
Sit-to-stand seating can reduce the need for rocking back and forth to assist with standing up from a seated position, and the use of sensory products such as mouldable balls, squishy pens or softer products can help prolong muscle control associated with Parkinson's.
Sensory products play a massive role in the lives of many people across the world. When faced with living with Parkinson's, sensory experiences can further enhance the quality of life when applied correctly and provide relief and comfort to a person experiencing the symptoms of this age-related disease.
Check Out Our Guide and See How Protac's Sensory Products Can Improve the Quality of Life for Those Living with Parkinson's by…
… clicking here or by speaking to a member of our friendly team on +44 (0)1384 567401 . Alternatively, you can get in touch with a member of our experienced support team today either by sending an email to info@reposefurniture.com or by using our quick and simple contact form. The Repose team look forward to hearing from you.