Sensory Products for Autism: Why Choose Protac?
Looking For the Right Sensory Products? Speak To the Experts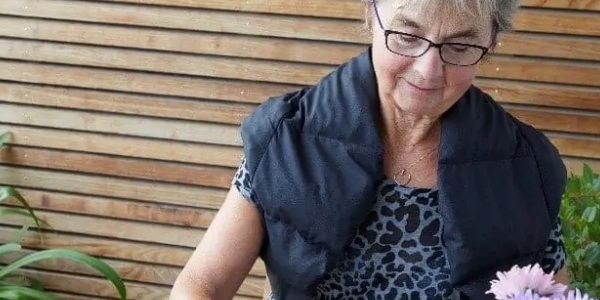 A lifelong developmental disorder, Autism spectrum disorder (ASD) affects how people interact and behave with the world around them. There are varying levels of Autism and for those who are affected, the brain doesn't develop in the same way that it does for most people.
It's not an intellectual disability or a mental health issue, though many who have ASD have experienced these. Most people who are diagnosed with ASD are diagnosed in childhood, but there are those who are diagnosed later in life, and even into adulthood.
Difficulties with communication and social interaction are common features of autism, as are repetitive behaviours.
The Importance of Sensory Care for People Living with Autism
It's not always easy for those living with autism to manage day to day activities, because overstimulation is a factor to consider. Sensory products for autism are created to make life feel easier and for people living with autism to feel more at peace.
Sensory development is not always easy for those living with ASD, but autism sensory issues can be effectively managed with the right support and sensory products for Autism. Sensory room equipment for autism, including sensory chairs for autism, can offer pressure across the surface of the body to ensure that the individual feels like they are being hugged tight, even pressure across the body can help the nervous system stabilise, which is why cutting-edge sensory products for autism can help.
Why Choose Protac Products:
Sensory products for autism play an important role and choosing Protac products is a good place to start. They can help those on the spectrum to boost their senses and reduce anxiety and worry. The idea is to ensure that those with autism sensory issues are as at ease as possible at all times. Sensory Products for Autism such as Protac sensory products are designed for that very reason, from sensory chairs for autism to sensory room equipment for autism.
The Protac SenSit for Autism
This sensory chair is packed with balls in the back and the seat of the chair. It can be used for general relaxation, but for those who feel restless, it helps them to concentrate. Security is a big factor for those dealing with autism sensory issues.
The Protac MyFit® Vest for Autism
Those looking for a sense of comfort, which is especially important for those with autism sensory issues, will love the pressure of the MyFit Vest. It offers targeted pressure throughout the body, and it's filled with both larger and smaller balls depending on what the wearer needs. Every time you move, the pressure remains consistent and that feeling becomes comfortable and safe.
The Protac SensOn® for Autism
Another example of sensory products for Autism is the Protac SensOn®. This collar is designed to help patients to relax. It naturally fits to the shoulders, neck and chest and aids sensory stimulation for people of all ages. With the help of the Protac SensOn®, sensory disturbances and difficulties with concentration can be immediately relieved. Physical and psychological restlessness is no longer a factor to worry about, and it's because of the Protac products available to help.
Don't Hold Back; Enquire Today and Order the Right Protac Product for You
Why wait? Find the Protac product that is right for you by getting in touch with a member of the Repose Furniture team today by using our quick and easy contact form. If you have any questions or would like further assistance regarding which sensory products for Autism would suit you or your patient's specific requirements best, contact a member of our friendly team today on +44 (0)1384 567401 or by sending an email to info@reposefurniture.com. We are looking forward to hearing from you.