Pressure Sores: Why Choose a Riser Recliner
Have A Question About Riser Recliners? Get In Touch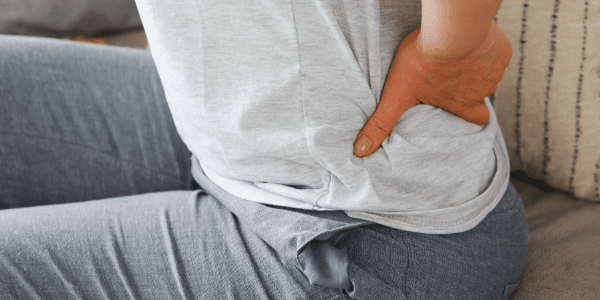 Anyone who is dealing with a condition that can cause pressure sores needs to be especially proactive in finding ways to prevent them. Pressure sores, also known as bedsores, are a serious problem for many people and can often lead to much more serious health complications if not treated properly.
Pressure sores are areas of damaged skin that occur when you stay in one position for too long. The pressure from your body weight cuts off the blood supply to the area where pressure is being applied, causing the tissue to break down. Pressure sores usually develop on bony areas of your body, such as your heels, ankles, hips or tailbone.
They most often occur in people who are confined to a bed or wheelchair because they can't move enough to take the pressure off their skin. However, anyone can develop a pressure sore if they're unable to change position frequently.
Pressure sores can range from minor skin injuries to serious, deep wounds. In severe cases, the bone may be infected. If left untreated, pressure sores can lead to potentially life-threatening infections.
Pressure sores often affect the elderly who have limited mobility, as well as people with a disability or those who are confined to bed for long periods.
Why Use Riser Recliner Chairs?
Increased Mobility with Rise and Recline Functions
If you are struggling to get in and out of your chair or find it difficult to maintain a comfortable seating position, a riser recliner chair could be the answer. The rise and recline functions of riser recliner chairs will enable you to position yourself in a way that is both comfortable and supportive, taking the pressure off areas that are prone to pressure sores.
Providing the User with More Independence
Individuals with limited mobility often have to rely on others for help when it comes to transferring in and out of their chairs. A riser recliner chair, with its easy-to-use controls, gives the user the independence to get in and out of the chair unaided. This not only provides users with a sense of empowerment but also helps to reduce pressure sore risk factors.
Alternate Seating Positions Help Prevent Pressure Sores
The ability to change position frequently is one of the key elements of pressure sores management. A riser recliner chair allows you to do this, giving you the option to sit, recline or sleep in a position that is comfortable for you. The padded upholstery and built-in headrest also provide additional support and comfort. Riser recliner chairs can come with several pressure sores cushions, including back cushions, seat cushions and headrest cushions, all of which are designed to support the different needs of the individual.
Discover How Repose's High-Quality Riser Recliner Chairs Can Benefit Those Dealing with Pressure Sores by Reading Our Detailed Guide
Riser recliner chairs offer many benefits for those at risk of developing pressure sores. They provide increased mobility, independence and the ability to change position frequently, all of which help to reduce the risk of sores developing.
If you are interested in investing in a riser recliner chair, discover the key benefits behind using a Repose riser recliner chair by checking out our complete guide here. Alternatively, you can find out more about our riser recliner chairs today by speaking to a member of our friendly support team on +44 (0)1384 567401 or by emailing info@reposefurniture.com. You can also contact a member of our experienced team today by using our quick contact form below.